Message from the Program Director
Welcome and thank you for your interest in the Cardiovascular Medicine Fellowship Programs at the University of Wisconsin (UW) in Madison. Our ACGME-accredited programs include Cardiovascular Disease (3 years), Interventional Cardiology (1 year), Clinical Cardiac Electrophysiology (2 years) and Advanced Heart Failure & Transplant Cardiology (1 year).
Our programs are based at the 592-bed University of Wisconsin Hospital and Clinics, a state-of-the-art tertiary referral center, and the William S. Middleton VA Hospital, another state-of-the-art facility physically connected to the UW Hospital.
The UW Cardiovascular Medicine Division has grown substantially over the past few years under the leadership of our Chief, Dr. Mohamed Hamdan. We currently have approximately 50 full-time faculty in our Division who actively participate in a wide array of clinical, teaching and research endeavors.
At our institution, we see our fellows-in-training as junior colleagues and offer them advanced education in all areas of Cardiovascular Medicine, including Interventional Cardiology, Electrophysiology, Advanced Heart Failure and Transplant Cardiology, Preventive Cardiology, Adult Congenital Heart Disease, and multi-modality imaging subspecialties such as Echocardiography, Nuclear Cardiology, Cardiac CT and MR Imaging.
Our faculty members have a wide array of research interests ranging from basic scientists investigating cellular physiology and regenerative therapy to clinicians performing a wide variety of clinical research protocols and quality improvement initiatives.
The entire faculty is committed to providing outstanding and individualized educational opportunities for all of our fellows. Our program takes pride in its substantial built-in flexibility, which has historically allowed all of our fellows to achieve their individual career goals in cardiovascular medicine by tailoring their training to the career path of their choice.
We sincerely hope that you will consider joining our outstanding group of fellows and faculty in one of our training programs. Madison is a fantastic, vibrant and culturally diverse city that has been consistently ranked as one of the best cities in the United States for an outstanding lifestyle.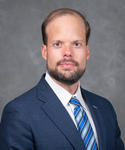 Miguel Leal, MD, FACC, FHRS
Assistant Professor (CHS)
Program Director, Cardiovascular Disease & Electrophysiology Fellowship Programs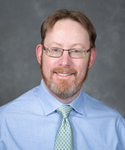 Steven Ewer, MD
Associate Professor (CHS)
Associate Program Director
Cardiovascular Disease Fellowship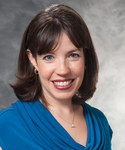 Jennifer Penzotti, MD
Clinical Adjunct Assistant Professor
Associate Program Director
Cardiovascular Disease Fellowship