Primary Care Innovation
At the Division of General Internal Medicine, we design and deliver state-of-the-art primary care that helps all people live their healthiest lives.
We are experts in ambulatory education, population health and chronic medical care for complex patients—and we work in partnership with our world-class university and remarkable health system.
We are innovative, collaborative, and compassionate. We strive for excellence and equity. And we make an impact in Wisconsin and beyond.
Image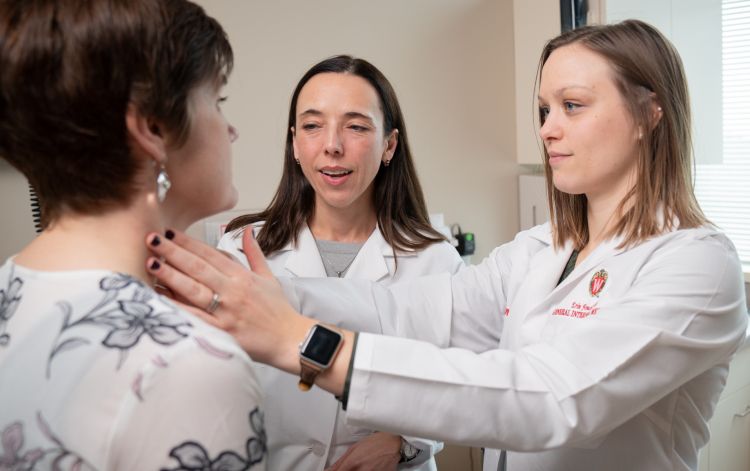 Our Exceptional Programs
Our faculty educate tomorrow's primary care leaders through all stages of medical training. Our research improves health systems, physician well-being and medical education. Our team-based clinical programs set new standards for quality care and physician satisfaction.
We are leaders throughout UW Health, and we bring the voice of primary care to the forefront of our institution.
Join us, and let's transform the world of medicine together.
Meet our Division Chief
"There is no better place to train, practice or teach general internal medicine than here. Join us as we develop new care models, train future generations of primary care physicians, and take great care of patients!"