Your Talent. Our Support.
At the University of Wisconsin Department of Medicine, we believe that individualized mentoring benefits all faculty, regardless of academic track, professional interests or personal background.
Our robust faculty development program brings together dedicated leadership, evidence-based mentorship training and and professional development programs to enhance faculty success, promotion, well-being and retention. 
Here's what we offer:
Individualized mentorship geared toward each faculty members' professional interests
Unique, formal mentor training opportunities based on nationally recognized research on the science of effective mentorship 
Mentor matching for clinical faculty; promotion oversight committees and academic mentors for clinical health sciences and tenure track faculty
Dedicated clinical faculty development programming
Individualized development plans (IDPs) for all faculty 
Dedicated executive-level faculty development program leadership
Read our Program's Vision Statement

The University of Wisconsin Department of Medicine faculty development program leverages the science of effective mentoring to develop talent in our department. We strive to create an inclusive work environment with equitable access to professional development. To promote faculty success and well-being, we will:

Create a culture that prioritizes, values, and rewards mentoring excellence
Empower all faculty with an individual development plan, culturally aware mentoring resources, and formal mentor and mentee training experiences
Ensure effective promotion oversight committees and productive mentoring relationships
Cultivate professional opportunities that enhance personal and professional satisfaction throughout their career

We demonstrate success by recruiting and retaining outstanding faculty from diverse backgrounds who reflect the identities of the patients for whom we deliver care, and whose professional activities promote the UW School of Medicine and Public Health's missions of excellence in clinical and public health, research, education, and leadership.

We will achieve national recognition of our mentorship culture, which will further improve faculty well-being and engagement.
Image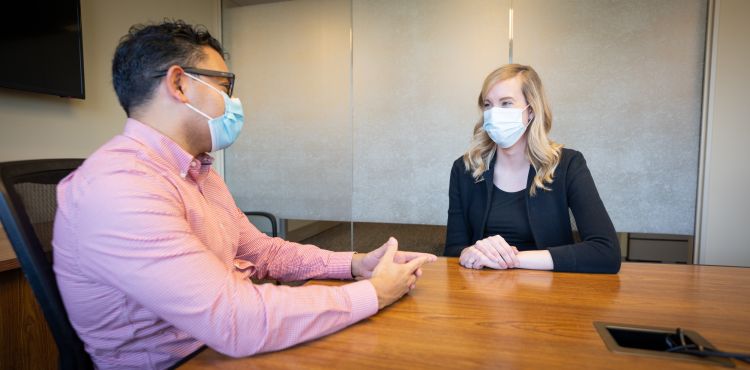 Vice Chair for Faculty Development
Associate Department Administrator for Faculty Affairs