Image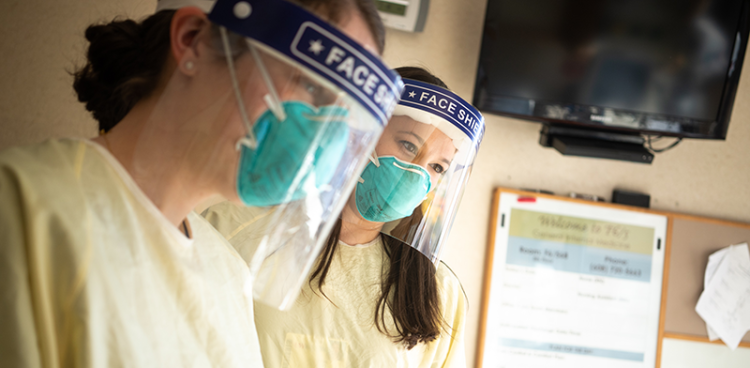 Giving Opportunities
Gifts to programs within the UW Department of Medicine may be made through our philanthropic entity, the University of Wisconsin Foundation. Your gift is fully tax-deductible to the extent allowed by law.
To help advance the greatest needs of the department, consider making an online gift to the Department of Medicine Strategic Initiatives Fund.
To support research and education in areas that matter most to you, explore the funds below.
Aging, Alzheimer's Disease and Dementia

Allergy, Asthma and Immunology

Cancer, Blood Diseases and Palliative Care

Diabetes and Endocrinology

Heart Disease

Infectious Disease

Kidney Disease

Liver and Digestive Disease

Lung Disease

Primary Care

Resident Education

Rheumatology
Make a Gift by Mail
To mail a gift, please print the gift form (download gift form PDF), complete, and mail it with your check made payable to the University of Wisconsin Foundation to the address below:
University of Wisconsin Foundation
U.S. Bank Lockbox 78807
Milwaukee, WI 53278-0807
Image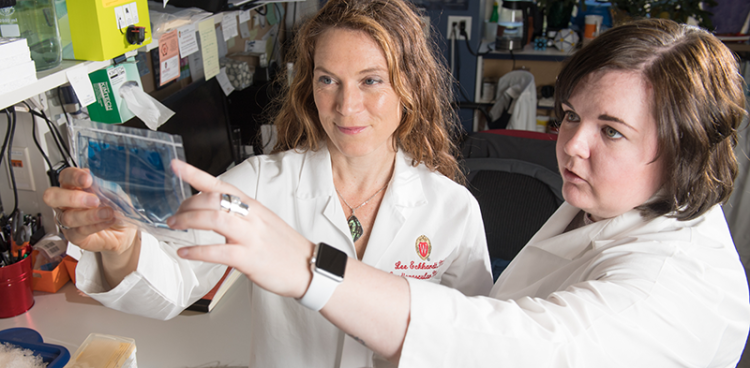 How Gifts Make a Difference
A Grateful Patient Establishes a New Endowed Professorship

Jeff and Lynn Bakiares' remarkable relationship with Didier Mandelbrot, MD, professor, Nephrology—and their overwhelmingly positive experiences with the UW Health kidney transplant program—resulted in the creation of a new endowed professorship.

Thanks to a generous gift from Jeff and Lynn Bakiares through the Virginia Lee Cook Foundation, and matching funds from this year's Morgridge Match, Dr. Mandelbrot now holds the Virginia Lee Cook Professorship in Transplant Nephrology.

The professorship supports Dr. Mandelbrot's scholarly work in transplant medicine, including research on new methods for immunosuppression, treatments for post-transplant viral infections, and living donation for kidney transplantation.

A Professor Develops a Program to Support Emerging Research

Every research discovery starts somewhere. 

In the world of biomedical research, pilot projects are an essential first step in advancing new knowledge. They give investigators an opportunity to gather preliminary data and explore creative ideas that may lead to more robust grant support—and ultimately, outcomes that improve human health. 

When David Andes, MD, professor and division chief, Infectious Disease, was named the inaugural Dr. William A. Craig Endowed Professor, he used funds from that professorship to create a program that supports those types of pilot projects.

Three faculty from the UW Department of Medicine's Division of Infectious Disease were the first to receive William A. Craig Research Awards.

The awards provided up to $50,000 of "seed funding" for projects that focus on important clinical issues in infectious disease, demonstrate innovation and future impact, and are likely to lead to larger grants in the future.

A Family Creates a Fund to Encourage Community Service Projects 

Throughout medicine, but especially in primary care, physicians recognize that social and community factors are often the strongest influencers of health. And often, underserved populations—those who experience cultural, linguistic, economic or physical barriers to care—need additional resources beyond the clinic walls to live healthy lives. 

The Sheehy Family Fund for Medical Residents helps uphold medicine's core calling of service to humanity, and encourages internal medicine residents to engage in community service

Philanthropic supporters of the fund include Ann Sheehy, MD, MS, associate professor and division chief, Hospital Medicine, and her parents, Gregory Sheehy, MD, and Barbara Sheehy. Dr. Gregory Sheehy is a retired internist and former General Internal Medicine faculty member. 

The fund provides annual awards of $1,000 to internal medicine residents to carry out community service projects of their choosing.
Continue the Conversation
If you have any questions about making a financial contribution, or would like to discuss a planned gift, a tribute or memorial gift, or a named fund for the Department of Medicine, please contact:
Image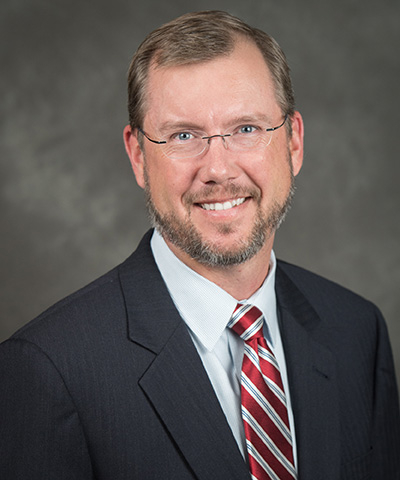 Pete Schmeling, CFRE
Managing Senior Director of Development
608-354-9388