Innovation and impact are hallmarks of the research environment at the University of Wisconsin Department of Medicine.
Our researchers have a robust internal research infrastructure and partnerships with the world-class UW-Madison at their fingertips. Together, we advance discoveries to create a healthier future for all. 
Partner with Campus and Beyond to Make a Difference
Through formal joint appointments or collegial interdisciplinary relationships, our researchers are part of a vibrant community of inquiry at our school, campus and beyond.
Internal Support for Research Development
No matter where you are in your career, the Department of Medicine provides concrete support to help you launch and maintain a successful research program.
Image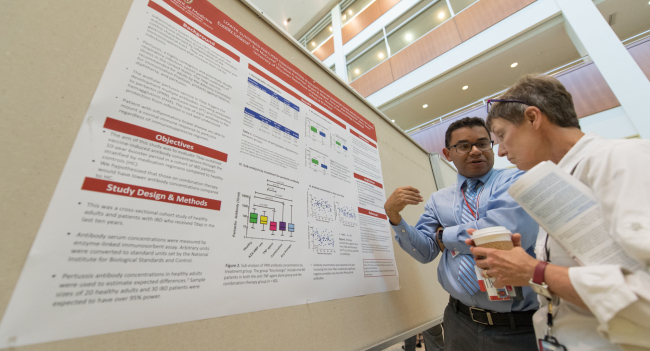 Expert staff in our Office of Research Services provides hands-on guidance and training throughout the life cycle of a research project. 
We're home to a Physician-Scientist Training Program (PSTP) and several research training grants for residents and pre- and postdoctoral learners.
Early-career researchers can utilize our robust internal mentorship programs, early-career–focused grant trainings and assistance in navigating resources offered by the department, School and university.
Established investigators have access to department resources for professional development and to promote research endeavors. You'll hone leadership and teamwork skills through research collaborations, and contribute to a deep culture of mentorship at all career levels.