Division Welcome
"We are committed to preparing our postdoctoral fellows for academic and/or clinical careers in the discipline of Infectious Disease. We offer a combined clinical/research fellowship that is two (or more) years in duration, including the required two years of combined clinical and research training for ABIM sub-specialty certification and an optional additional year or longer of full-time research supported by NIH T-32 training grants." Read the division head's welcome.
David Andes, MD
Division Head
Mission Statement
The Infectious Disease Fellowship Program at the University of Wisconsin-Madison trains the next generation of academically oriented infectious disease specialists with an emphasis on scholarship and clinical acumen.  We train fellows to perform cutting edge science, with an eye to social responsibility, and equity to improved human health.  We aim to foster our fellow's ability to develop diagnostic and management skills as Infectious Disease consultants, to be leaders in public and global health and medical education, conduct ethical patient-oriented research, investigate the pathogenesis of infectious disease, and engage in drug discovery and development of anti-infectives.
The Infectious Disease Fellowship Program at the University of Wisconsin-Madison is devoted to training the world's top academically-oriented infectious disease specialists, especially during the current COVID-19 pandemic by emphasizing telehealth and telemedicine technologies to ensure teaching experiences continue to be first-rate. By combining comprehensive training in the field of infectious diseases with unique opportunities for fellows to focus on their own specific areas of interest, the program provides both a strong foundation and customized learning experiences. Fellows collaborate closely with leading physician-scholars to pursue their clinical, research, and educational goals in a nurturing environment. Trainees in the UW Infectious Disease Fellowship Program have opportunities to:
Develop diagnostic and management skills needed as an Infectious Disease consultant
Develop knowledge and competency in the latest healthcare innovations
Develop and complete patient-oriented research projects
Investigate the pathogenesis of infectious diseases
Investigate drug discovery and development of anti-infectives
Infectious Disease Training Opportunities
Central to the program is the ability to work side-by-side with faculty and other members of the multidisciplinary care team that include pharmacists, nurse practitioners, physician assistants, medical residents, and medical students to cultivate critical clinical skills for the infectious disease profession. We offer pathways and specialized learning experiences to the fellows so they can pursue personal interests in specific areas of infectious disease and customize their fellowship toward their interests. Some areas include infection control, antimicrobial stewardship, transplant medicine, basic and clinical research in infectious diseases, and management of patients living with HIV infection.
About the Program Leaders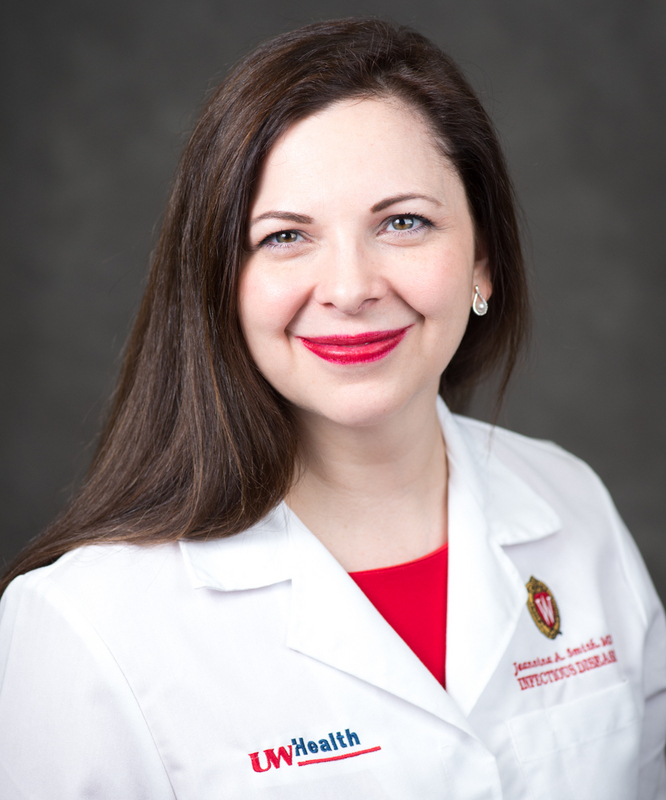 Fellowship Program Director 
Dr. Smith grew up in Madison, WI and completed her medical training at the University of Wisconsin-Madison. After her medical training, she served as an Infectious Disease Transplant physician at the University of Michigan. She later returned to the University of Wisconsin-Madison Division of Infectious Disease and now is the medical director of Transplant Infectious Disease at UW Hospitals and Clinics, the Infectious Disease Fellowship Director, and works closely with the Infectious Disease curriculum for the University of Wisconsin-Madison School of Medicine and Public Health. 
Image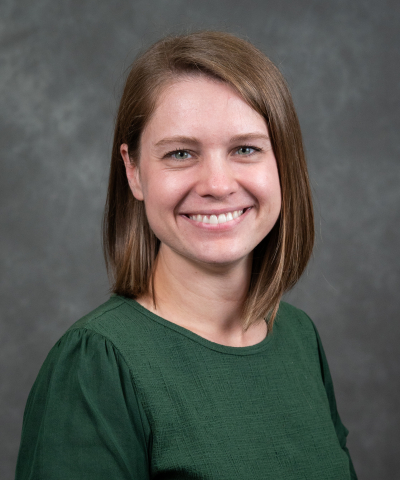 Fellowship Associate Program Director 
Dr. Tischendorf is a lifelong Wisconsin resident who completed her medical training at the University of Wisconsin. Following internal medicine residency, she completed a chief residency and research fellowship during which she obtained her Master's in Educational Leadership and Policy Analysis through UW-Madison.  She has interest and expertise in curriculum design, program evaluation, learner assessment and education scholarship in graduate medical education. Dr. Tischendorf practices general infectious disease and serves as one of UW Health's antimicrobial stewardship physicians.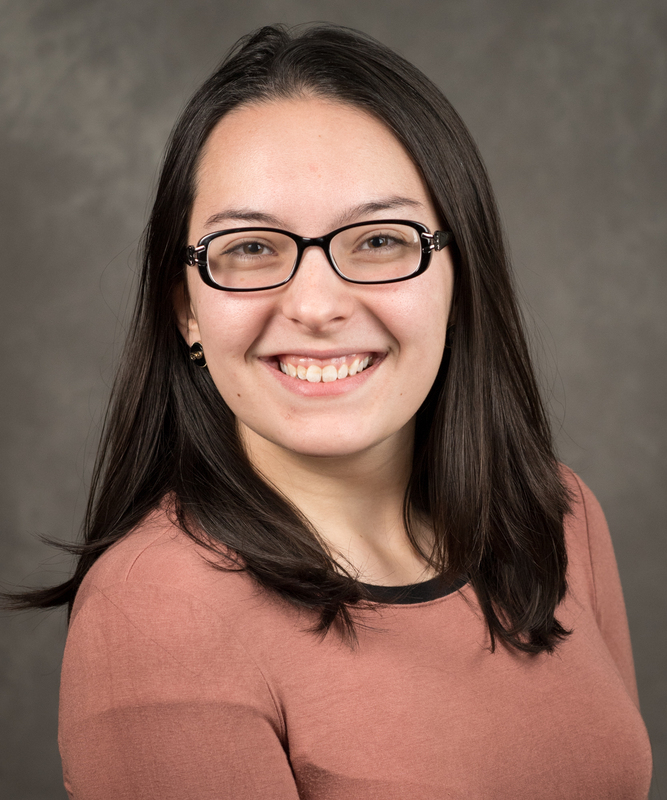 Fellowship Program Coordinator
Ms. Filipiak has been a member of the infectious disease division since 2016, and also serves as the division administrative program assistant.  She obtained her Bachelor of Arts in Psychology at the University of Wisconsin-Madison, and has a Masters in Healthcare Administration. Her main interests are in professional development, management of workplace change, healthcare leadership and quality improvement.  She manages the maintenance and reaccreditation activities for the program, provides general program navigation for fellows, and coordinates activities including conferences, travel, lectures, and meetings.  She participates in research and QI related to medical education and developed a unique professional development series focusing on trainee development in business of medicine topics.
Highlights & Outcomes
The UW Infectious Disease Fellowship Program was founded in 1970 and over 100 graduates have successfully completed the program. 
Notable highlights of the program:
100% ABIM Board pass rate

Personalized mentorship program 

Over 85% hold academic positions in institutions around the world

Average of four research publications per fellow during their training period

100% NIH K award success rate
Accreditation and Certification