Thank you for your interest in postdoctoral training in Infectious Disease at the University of Wisconsin-Madison. If you have any questions, please contact the Fellowship Coordinator, Rachel Filipiak. 
Application Process
Our training program participates in the Electronic Residency Application Service (ERAS) and the National Resident Matching Program for Infectious Disease fellowship. Applications are only accepted through ERAS and are due August 31 for the next fellowship year.
Visa/Citizenship Requirements
Candidates must be US citizens or have a J-1 visa.  We are unable to sponsor other visa types.
For further information please see:
University of Wisconsin Madison School of Medicine and Public Health Credentialing and Conditions of Employment
GME Eligibility Requirements for Non-US Citizens
Required Documents
Through ERAS please submit:
Common Application Form
Personal Statement
Medical School Transcript
Dean's Letter/MSPE
Letters of Recommendation

We anticipate applicants will have three letters of recommendation in addition to their residency director's letter.

USMLE Transcripts
ECFMG Status Report (if applicable)
Color Photo (optional)
Interviews
All applications will be reviewed by the fellowship program faculty and staff and those applicants identified as strong candidates will be invited for an interview. Interviews will be held August - October and are conducted with 6-8 faculty members. The interviews are tailored to the candidates' interests and provide insight on the program and learning experience. For the 2021-2022 interview season, all interview dates will be held virtually.
An example of what the virtual interview schedule will look like.
Image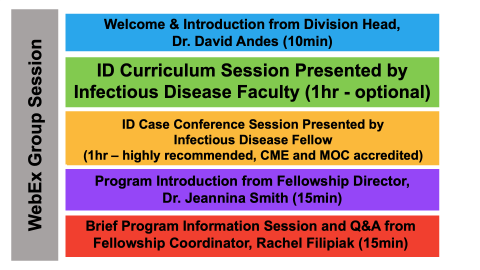 Image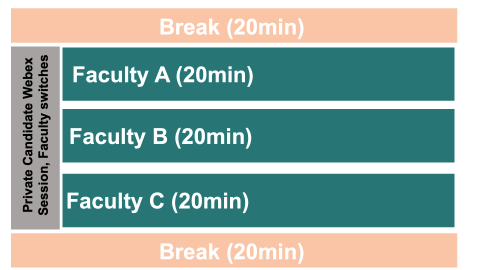 Image