Drug Discovery and Development
Image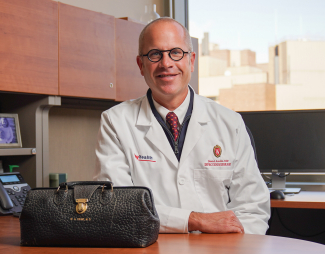 The Wisconsin Drug Discovery and Development Center is a multidisciplinary group of investigators from across the UW campus, led by Dr. David Andes. The focus of center is the discovery and development of new antimicrobial therapies to target drug resistant bacterial, fungal, viral, and parasitic infections. Specific programs include novel drug target identification, unique natural product mining, high-throughput screening, and preclinical pharmacokinetic and pharmacodynamic efficacy and toxicology investigations.
Pharmacodynamics
Several groups utilize pharmacodynamic approaches to optimize use of existing antimicrobials for treatment and prevention of resistant bacterial and fungal infections. This is a discipline pioneered by the late Emeritus Professor, Dr. William Craig. Drs. Andes, Alex Lepak, and Warren Rose have active programs in this area, using novel in vivo and in vitro infection models and mathematical modeling to identify drug therapies and combinations to avert resistance development.
Resistance Mechanisms
Image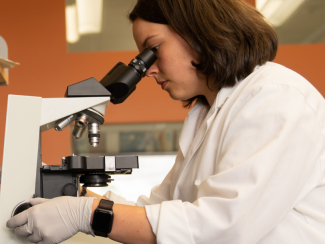 Dr. Andes' basic science laboratory group focuses on identification of mechanisms of drug-resistance responsible for refractory biofilm infections. The lab focuses on the biochemical composition and molecular basis for the protective extracellular matrix that encases this recalcitrant and common form of infection.  Dr. Jeniel Nett's lab similarly targets the biofilm lifestyle. Her work is focused on understanding how biofilm growth evades the host immune system.
Stewardship
The antimicrobial stewardship team, led by Dr. Alex Lepak, includes several ID and pharmacy faculty (Andes, McBride, Shirley, Tischendorf, Rose, Schulz), conducts studies examining the relationship between antimicrobial use patterns and drug resistance in the hospital setting.  The group is testing the impact of guidelines and decision support interventions to enhance efficacy, reduce toxicity, and limit the emergence of resistant pathogens in the environment.