Dawd Siraj, MD, MPH&TM | Global Health Research
Dawd Siraj, MD, MPH&TM, is an infectious disease physician whose research focuses on improving health equity and healthcare delivery in the USA and globally.
He focuses on translational research that transforms health care in low- and middle-income countries (LMICs). His research interests include infection control, infectious diseases, HIV, Hepatitis C, and travel medicine in LMICs.
Image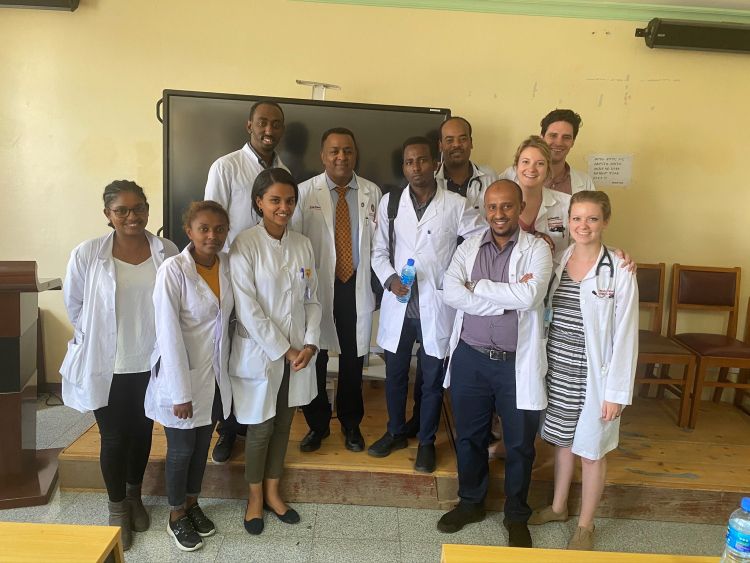 Improving Infectious Disease Outcomes Globally
Dr. Siraj is interested in improving outcomes for infectious diseases globally. This includes improving management of infectious diseases, including HIV and Hepatitis C, at the patient level, and at the systems level through adequate infection control practices and antibiotic stewardship in hospitals and healthcare systems.
His team assesses overall infection control programs in resource-limited hospitals, and identifies impactful and robust ways to prevent hospital-associated infections. Specifically, they adapt and implement practices that have proven successful in resource-rich settings, such as improving post-operative care and improving hand hygiene practices.
Dr. Siraj's team also aims to ensure that hospitals have local data to inform and improve antibiotic selection. By creating local antibiograms, they can create strong data-driven antimicrobial stewardship programs in LMICs.
The team focuses on translational research to drive best patient care practices in LMICs. They use a collaborative approach to build local capacity and personnel who can lead healthcare systems at partner institutions in LMICs.
Image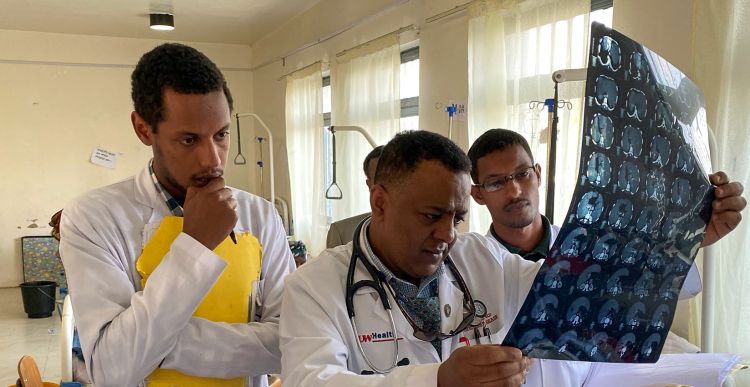 Publications
Berman L, Kavalier M, Gelana B, Tesfaw G, Siraj D, Shirley D, Yilma D. Utilizing the SEIPS model to guide hand hygiene interventions at a tertiary hospital in Ethiopia. PLoS One. 2021;16(10):e0258662. doi: 10.1371/journal.pone.0258662. eCollection 2021. PubMed PMID: 34710135.
Kenzie M, Safdar N, Abdissa A, Yilma D, Ibrahim S, Siraj D. Infection control practices in Jimma, Ethiopia. International Journal of Infection Control. 2019 July; 15(3).
Berhe DF, Beyene GT, Seyoum B, Gebre M, Haile K, Tsegaye M, Boltena MT, Tesema E, Kibret TC, Biru M, Siraj DS, Shirley D, Howe R, Abdissa A. Prevalence of antimicrobial resistance and its clinical implications in Ethiopia: a systematic review. Antimicrob Resist Infect Control. 2021 Dec 3;10(1):168. doi: 10.1186/s13756-021-00965-0. PMID: 34861894; PMCID: PMC8642948.
View Dr. Dawd Siraj's publications on NCBI MyBibliography
Make a Gift
Help support our research by making a gift to the Department of Medicine Strategic Initiatives Fund.