David Andes, MD | Combating antimicrobial drug resistance
David Andes, MD, is an internally recognized National Institutes of Health-funded investigator in antimicrobial (especially antifungal) drug resistance. His publications provide much of the scientific underpinning for the treatment of drug-resistant infections and have been translated into management guidelines.
Antifungal Drug Resistance: From Bench to Clinic
Dr. Andes' research uses multiple approaches that span the research continuum: 
Fungal biofilm resistance. Dr. Andes' team investigates the mechanisms underlying the resistance of Candida biofilms to antifungal drugs and the immune system. Previous studies have identified both a drug sequestering matrix material and the impact of the cell wall integrity pathway as important components for this important phenotype. Ongoing studies seek to define the molecular pathways that control these mechanisms.

In vivo fungal biofilms. The team has developed several animal models to mimic the most common biofilm infections in humans, and uses these models to study biofilm pathogenesis, drug resistance, host immune response, and biofilm diagnosis. Current models include central venous catheter, denture, and indwelling urinary catheter.

Pharmacodynamics. Using a variety of in vivo infection models and modeling of antimicrobial pharmacokinetics and pharmacodynamics, Dr. Andes' team is defining optimal dosing strategies to combat drug resistance therapeutic failures and resistance evolution.

Antimicrobial drug development. The team uses in vivo infection models and pharmacodynamic approaches to aid in the early development of lead antibacterial and antifungal compounds. Working closely with several drug discovery groups and biotechnology companies, they are identifying promising molecules and defining dosing strategies to bring these drugs to study in clinical trials.

Clinical mycology and epidemiology. Dr. Andes' clinical research program aims to translate laboratory observations to patients. Studies range from fungal epidemiology to diagnosis and treatment trials.
Infectious Disease Fellow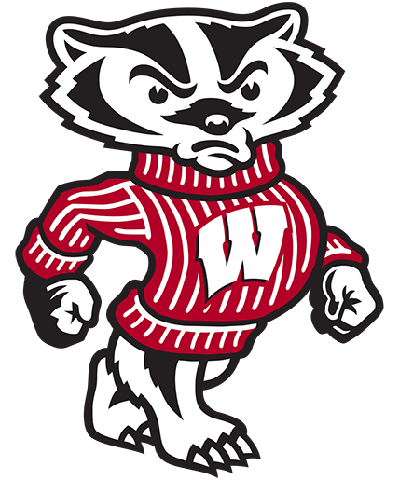 Novel Antimicrobials Targeting MDR Pathogens From Animal Microbial Symbionts
The overarching goal of the Wisconsin Antimicrobial Drug Discovery and Development Center is to develop therapeutic countermeasures to tackle the antimicrobial resistance crisis since fungal and bacterial pathogens for which there are no effective therapies are rapidly emerging. The investigations use interdisciplinary, cutting-edgy approaches to overcome the critical bottlenecks of traditional antimicrobial discovery to develop a new platform for discovery of the next generation of antimicrobial drugs. This new platform takes advantage of the evolutionary selection of highly relevant natural products from symbiotic relationships between animals and antibiotic producing bacterial.
PI: David Andes, MD
Funding: NIH, U19
Symbiotic-Based Discovery of Turbinmicin, a Safe and Selective Antifungal Against Resistant Fungi
The goal of this project is to further develop a drug from a promising new antifungal class to address an unmet clinical need for growing immunocompromised patient populations.
PI: David Andes, MD
Funding: NIH, U19
Biofilm Induced Extracellular Vesicle Pathogenesis
The major goals of this project are to:
Investigate the role of biofilm induced vesicle cargo in biofilm antifungal resistance
Define the role of biofilm induced vesicle cargo in biofilm dispersion
Identify the regulatory pathways that govern the biofilm vesicle function
PI: David Andes, MD
Funding: NIH, R01
Development of Modernized Acinetobacter Baumannii Susceptibility Guidance for Recommended Antimicrobial Agents Using Pharmacometric Approaches
The goal of this project is to apply a modern pharmacometric approach in evaluating susceptibility test interpretive criteria (STIC) that guides antimicrobial treatment of multidrug-resistant A. baumannii infection. The results will improve FDA clinical guidance for the care of patients suffering with MDR A. baumannii infection.
PI: David Andes, MD
Funding: FDA
Prevention of Candida Biofilms by Localized Delivery of Aurein Analogues
The goal of this project is to synthesize and characterize α/β-peptide oligomers with significant antifungal activity and specificity, using a thin film polymer multilayer platform to deliver antifungal a/β-peptides from catheter surfaces in vitro and in vivo.
PI: Sean Palacek, PhD
Development of Non-Toxic Amphotericin B Derivatives Targeting Invasive Fungal Infections
The role of the Andes lab will perform mouse infection model efficacy and safety studies with the novel compounds from the Burke lab.
PI: Martin Burke, PhD
Characterizing Candida Auris Skin Colonization and High-Burden Biofilm Formation
The proposed studies will uncover the specific skin conditions that promote C. auris colonization and identify fungal cellular pathways involved in this process. 
PI: Jeniel Nett, MD, PhD
Under-Oil Open Microfluidic System (UOMS) for Studying Systemic Fungal Infection
This grant will fund technology development to better understand the process of dispersion from pathogenic fungal biofilms.
PIs: Megan McClean, PhD; David Beebe, PhD
Molecular Mycology: Current Approaches to Fungal Pathogenesis (MoMy) Training Course
The goal of this project is to support the Molecular Mycology and Pathogenesis education program (MOMY) at the Marine Biological Laboratory (MBL) in Woods Hole, MA. This course provides pivotal training for a scientific workforce to meet the world's biomedical research needs related to the growing incidence of, and limited therapeutic options for, human fungal infections.
PI: Linda Hyman, PhD
Positions Available
There are opportunities for motivated individuals in the Andes Lab! We are currently seeking undergraduates, graduate students and postdocs interested in multidisciplinary research in antimicrobial drug resistance
If you are interested in joining the group, please send your CV and a brief description of your research experience and interests to Dr. Andes at dra@medicine.wisc.edu.
Funding Support
Dr. Andes' research is funded by the National Institutes of Health/National Institute of Allergy and Infectious Diseases and the Food and Drug Administration.