Join the University of Wisconsin Hematology/Oncology Fellowship and train with innovators at Wisconsin's only National Cancer Institute (NCI)-designated comprehensive cancer center.
We offer robust clinical and research opportunities—and the flexibility to shape your learning experiences—so you can pursue the type of career you want.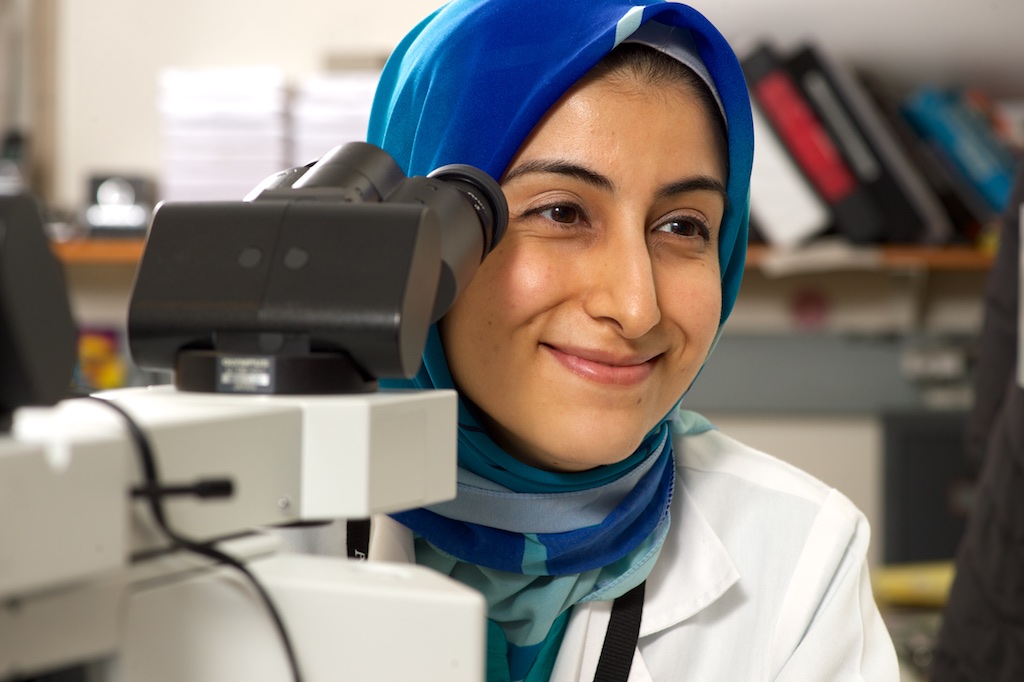 "During my interview day I was deeply impressed by faculty members' enthusiastic support of fellows, the camaraderie amongst fellows, and the program's commitment to excellent patient care—from basic science endeavors to communication skills training."
—Rachel Rodenbach, MD, Hematology/Oncology fellow
Why You'll Love Our Program
Deep partnership with the NCI-designated UW Carbone Cancer Center
Mentored T32 training grants to further your research education
A fellow-run oncology clinic at the William S. Middleton Veterans Hospital, physically connected to University Hospital
Protected time for research and/or elective experiences to personalize your training experience
"Since joining the fellowship program, I have appreciated our VA continuity clinic experience. There is really no better way to learn hematology/oncology than to take a patient through chemotherapy from beginning to end, and this is exactly what we are able to do at the VA.
I have also enjoyed the many opportunities for research and leadership development. Though we receive excellent clinical training through our many core rotations, we also have a lot of elective time to hone our own research and educational interests."
—Lauren Banaszak, MD, Hematology/Oncology fellow
Meet Our Program Director
"Our program is fellow-centered and fellow-driven. We listen and respond to your changing needs and work with you to meet those needs, so you can have the career you want."