Image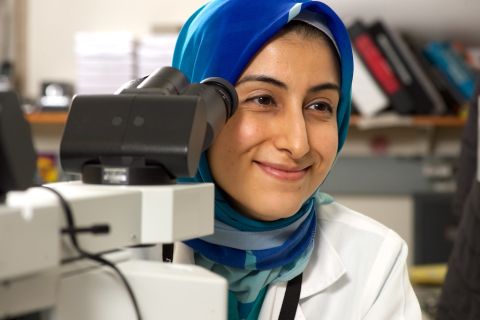 Advanced Cellular Therapy
Our partners at the Carbone Cancer Center lead groundbreaking clinical trials that aim to broaden the applicability of chimeric antigen receptor T-cell (CAR T-cell) therapy beyond the current indications for myeloma, acute lymphoblastic leukemia and lymphoma.
Our Bone Marrow Transplant Program was among the first worldwide to achieve accreditation from the Foundation for Accreditation of Cellular Therapy (FACT), has been rated as a high-performing transplant center in unrelated donor transplantation by the National Marrow Donor Program, and is consistently awarded Center of Excellence designation by major transplant networks.
Precision Oncology
In the spirit of the Wisconsin Idea, division faculty and key partners from the UW Department of Pathology administer the Precision Medicine Molecular Tumor Board. This program serves patients with cancer across Wisconsin by allowing physicians to share knowledge about tumor genomics (alterations that occur in cancer cells) and to identify precision therapies targeting those alterations.
Image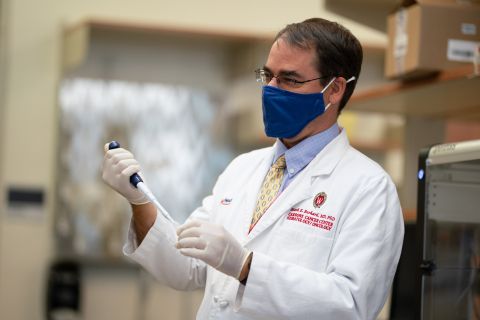 Innovations in Palliative Care
Our Palliative Care Program received two recent national awards: a Citation of Honor from the American Hospital Association's Circle of Life program and the Family-Centered Care Award from the Society for Critical Care Medicine.  The program was rewarded for innovations in communication skills training, decision making conversations, and seamlessly integrating palliative care services into other critical services.
Image