Thanks for exploring the Hematology/Oncology Fellowship Program at the University of Wisconsin-Madison! Our fellows are fully integrated into the Division of Hematology, Medical Oncology and Palliative Care, with access to world-class clinicians and researchers. We provide our trainees ample time to direct their curriculum in the way that best suits their needs, whether it is a research program transitioning to an academic career, or a path of clinical excellence with readiness to start a job in the community.
We have designed our program with graduated independence in mind, with an emphasis on increasing autonomy as our learners get ready to practice on their own.
We strive to adapt to the changing landscape of oncology and academic medicine, with the kind of flexibility that allows for that adaptation. Our fellows graduate, pass boards, and find jobs within the field that present exciting opportunities for them. While they are here, our fellows demonstrate care and compassion for their patients and each other. We hope you can come and meet us!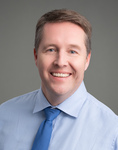 Fellowship Director