Our Current 2019-2020 Fellows
Image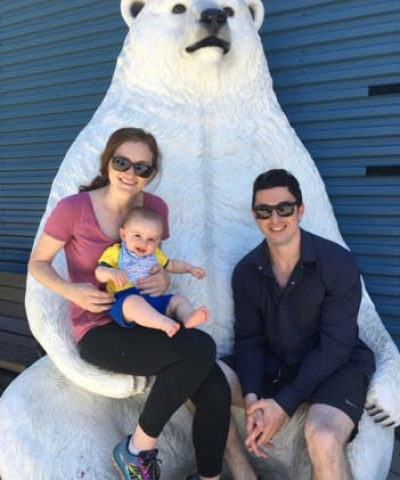 Matthew Brunner grew up in Michigan and attended the University of Michigan, graduating with majors in Cellular/Molecular Biology and Economics. He earned his M.D. at Tulane University School of Medicine. He completed Internal Medicine residency and a Chief Resident year at the University of Wisconsin. In his spare time, Matt enjoys running and fitness, reading omnivorously, and spending time with his wife Margaret and son Ronan.
Patrick grew up in Rochester, Minnesota, where he first became interested in oncology as a research fellowship student at the Mayo Clinic and subsequently completed undergraduate training at the University of Minnesota with degrees in biochemistry, neuroscience, genetics/cell biology/development, and physiology as well as research in neuro-oncology. He then went on to obtain his MD and PhD (Pharmacology/Toxicology) degrees from the University of Kansas with a research fellowship at the University of Michigan focusing on novel drug development for multiple malignancies, predominantly brain tumors for which he has a special interest. After this, Patrick came to the University of Wisconsin for the Internal Medicine Pathway for Academic Training (IMPACT) and has completed his Internal Medicine residency. Outside of the hospital, he enjoys spending time with friends, bowling, wildlife photography, golf, exploring breweries, and riding his motorcycle.
Zhubin Gahvari
Zhubin grew up in Virginia and Illinois. He studied electrical engineering at the University of Illinois before attending medical school at the University of Virginia. He completed his residency in Internal Medicine at UW, and is excited to stay in Madison for fellowship. His interests include reading, competing in League Trivia, and watching hit TV shows with friends.
Image
Elyse grew up in Northern California and majored in Medical Anthropology and Biology at Arizona State University. She attended medical school at University of Texas in Houston and completed internal medicine residency at University of Cincinnati. She has an interest in medical education and was a chief resident in Cincinnati. Outside of work, she enjoys basketball, hiking, and writing.
Image
Danubia spent her childhood in Baton Rouge, Louisiana but relocated to Maryland in her youth. She comes from a family of two children, including her identical older sister. She became a Blue Devil for undergraduate school at Duke University and pitched a tent outside Krzyzewskiville before big games. She majored in Chemistry. She then attended medical school at the Howard University in Washington, D.C. After medical school, Danubia ventured just outside of the nation's capital city to Inova Fairfax Hospital for internal medicine residency and then chief residency. She is excited to join the University of Wisconsin Carbone Cancer Center to complete her training in hematology/oncology. Danubia in her spare time, likes to scour the internet for travel deals, watch professional tennis (she is two short of seeing all the grand slams), and sample cuisine from all the local foodie hangouts.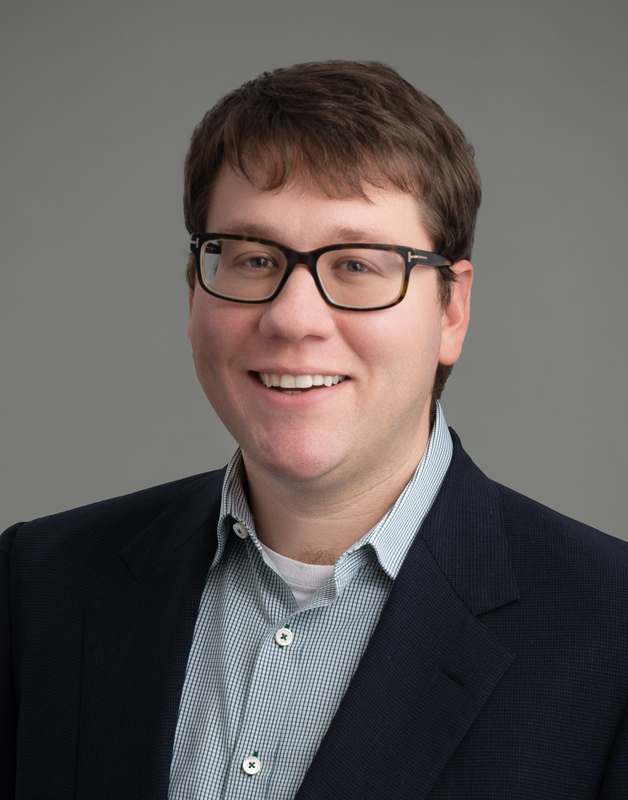 Jeremy grew up in Manchester, Michigan and completed a bachelor's degree in molecular biology at the University of Michigan. He stayed at the University of Michigan to complete his doctorate training. Jeremy came to Madison as is a member of the Internal Medicine Pathway for Academic Training (IMPACT). He lives at home with his wife and young daughter. Together, they enjoy exploring Madison including hiking up at Devil's Lake, watching sunsets over Lake Mendota, and exploring the Vilas Zoo.
Umair grew up in Pakistan's Punjab province and attended Allama Iqbal Medical College in Lahore, Pakistan. He completed his medicine residency at the Cook County Hospital Chicago. He has extensive experience in public health and cancer research in Pakistan and US with over 500 citations. His future academic interests include hematologic malignancies, immunotherapy and stem cell transplant. At home, he loves spending time with his beautiful wife, Sibgha, and newborn son, Mikael. They are excited to move to Madison. Outside of work, he enjoys traveling, exploring nature, photography and spending time with his family.
Nan grew up in central Illinois and attended the University of Illinois at Chicago for undergrad. She then completed her MD/PhD at the University of Chicago. Her graduate studies described the role of the Regulator of G protein Signaling 3 (RGS3) protein in controlling EMT via a novel regulation of the TGF-beta pathway in a breast cancer cell line model. She went on to residency training in Internal Medicine at the University of Wisconsin-Madison in the IMPACT research pathway. When away from the hospital, she enjoys practicing muay thai (Thai boxing) and Brazilian jujitsu. This is mostly so that she can also enjoy many area restaurants with her partner, and sample all of the flavors of Babcock Hall ice cream (made fresh on UW campus!)
Marina grew up in Southern California and completed her bachelor's degree in molecular biology at the University of California, Berkeley. She then ventured into the part of the country with actual seasons to complete her MD/PhD at the University of Chicago, before coming to UW Madison for her internal medicine residency in the IMPACT research pathway. Outside of the hospital she enjoys hiking, cooking, and exploring Madison's many excellent restaurants.
Luke was born in La Crosse, WI and completed his bachelor's degree in biochemistry and biomedical sciences with a minor in chemistry at the University of Wisconsin – La Crosse. He then attended the University of Wisconsin where he received his medical degree, and he completed his internal medicine residency at the University of Wisconsin. Luke's time away from the hospital is spent with his wife and young son whenever possible. They enjoy spending the summer months cheering on the Chicago Cubs and going to the Henry Vilas Zoo. They are expecting another addition to their family in the winter.