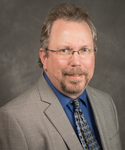 Thank you for your interest in our Interventional Pulmonary Fellowship Program at the University of Wisconsin-Madison.
Our fellowship program in Interventional Pulmonology (IP) emphasizes the training and development of pulmonary physicians dedicated to the care of patients with complex airway and pleural disease as part of an overall practice of pulmonary medicine. While a great deal of effort is expended to ensure that our trainees acquire the skills to perform complex procedures, our philosophy is that procedural excellence cannot occur without overall clinical excellence. As a result, our fellows in IP are fully integrated into the Division of Allergy, Pulmonary, and Critical Care Medicine. Fellows in our program are team members providing care for IP patients in the inpatient and IP clinic settings, the Carbone Comprehensive Cancer Center, performing procedures, teach fellows and residents, and present their work at local and national meetings. Fellows are employed as junior faculty (Clinical Instructor), with specified clinical duties. This program is not accredited by the ACGME.
If you have any questions, please do not hesitate to contact us.
Thank you,
J. Scott Ferguson, MD
Professor of Medicine
Fellowship Director, IP
---
Mission
It is our mission to provide advanced training the care of patients with complex airway and pleural disease. Training will integrate research objectives to develop quality clinical, translation, or basic science programs related to interventional pulmonology.
Procedures (including but not limited to)
Flexible bronchoscopy – AFI, NBI
Rigid bronchoscopy
Endobronchial ultrasound (EBUS)
Electromagnetic navigational bronchoscopy (SuperDimension, Veran)
Medical pleuroscopy/thoracoscopy
Thoracentesis
Chest tube placement
Chronic indwelling pleural catheters (PleurX)
Percutaneous tracheostomy (breathing tube)
Endobronchial stenting
Endobronchial valve placement
Bronchoscopic lung reduction
Laser endoscopy
Cryotherapy
Bronchial thermoplasty (BT)
 Fiducial marker placement
Pleurodesis
Photodynamic therapy (PDT)
Balloon bronchoplasty
Whole lung lavage
Common patient diagnoses:
Lung cancer
Metastatic cancer of non-lung origin
Malignant airway obstruction
Benign airway disease
Malignant pleural disease
Pneumothorax
Pleural effusion
Lung transplant
Mediastinal/hilar adenopathy
Solitary pulmonary nodule
Multiple pulmonary nodules
Asthma
Emphysema
Hemoptysis
Benign airway obstruction
---
For application information please see the application tab to the upper left. 
Links:
Referral Guidelines to IP Clinic
Referral to First clinic Visit- Timeliness and Efficiency of Care
American Association for Bronchology and Interventional Pulmonology (AABIP)
Association of Interventional Pulmonology Program Directors (AIPPD)
---
For more information
Questions regarding the Fellowship can be directed to the Program Director, J. Scott Ferguson, MD, at jsferguson@medicine.wisc.edu.
Questions regarding the application process can be directed to the Fellowship Coordinator, Jami Simpson, at jllampkins@medicine.wisc.edu.