Our robust curriculum gives you solid exposure to core geriatrics principles, plus opportunities to explore personal interests in more than subspecialty clinics. You'll train with renown clinicians and researchers who have national leadership roles.
Didactic Experiences
An interprofessional group of leaders in geriatrics and gerontology lead our our didactic sessions. You'll also interact with other fellows in Wisconsin at the Geropsychiatry Colloquium and with fellows across the nation during the National Fellows Most Difficult Case Conference.
Fellows attend division conferences throughout the year, plus these conferences:
Geriatric Medicine Core Lecture Series. Lectures on key geriatric medicine topics, led by area content experts
Geropsychiatry Colloquium. Held in Madison and offers case-based discussions on topics in mental health among older adults.
Annual Fellowship Bootcamp. Lecture series covering geriatrics basics for new fellows so they can start clinical rotations with confidence
Fellows Memory Cafe. Informal didactic series covering the basics of evaluating and managing cognitive impairment, led by a geriatrician who specializes in memory care
Fellows Most Difficult Case Conference. National conference offering Case-based discussions on management of a complex older adult patient.
Image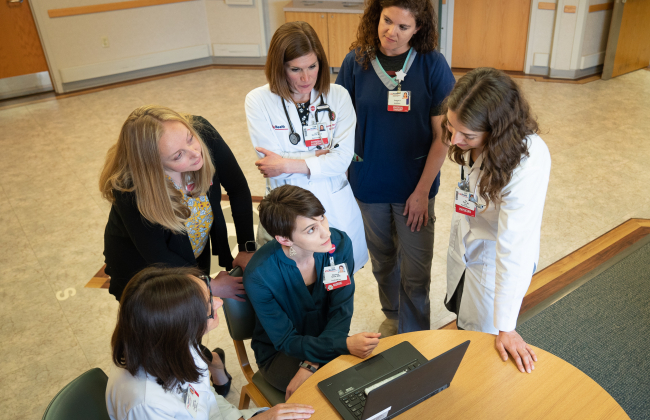 Clinical Experiences
Rotate through a busy interprofessional inpatient geriatrics consultation service, a large home-based primary care service, and more than 10 subspecialty clinics.  You'll have opportunities to customize your experiences based on career goals.
Image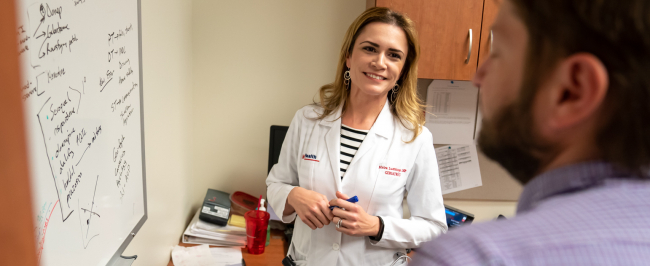 Additional Opportunities in the Department
QI Curriculum for Fellowship. Teaches fellows how to apply quality improvement knowledge and skills directly to clinical practice.
Women in Leadership and Development (WILD). Trainee-led program that provides women fellows with a toolkit for career advancement and skills to negate systemic gender bias and inequities in academic medicine
Global Health Pathway. Opportunities for fellows from all specialties to engage in global health didactics, research, and a clinical elective.