The two-year VA Fellowship in Advanced Geriatrics offers opportunities for physicians, dentists, and post-doctoral associated health professionals to develop expertise in geriatrics. 
Fellows also complete scholarly projects aimed at improving the health and well-being of older veterans through innovative clinical programs, education, research, or policy initiatives. 
Why You'll Love Our Program
Explore your individual interests in aging topics with the support of locally-based mentors who are national leaders in education, clinical care, and research 
Join a network of fellows across the country who seek to improve the care of older veterans 
Develop a scholarly portfolio through mentored projects to launch your career in academics
Image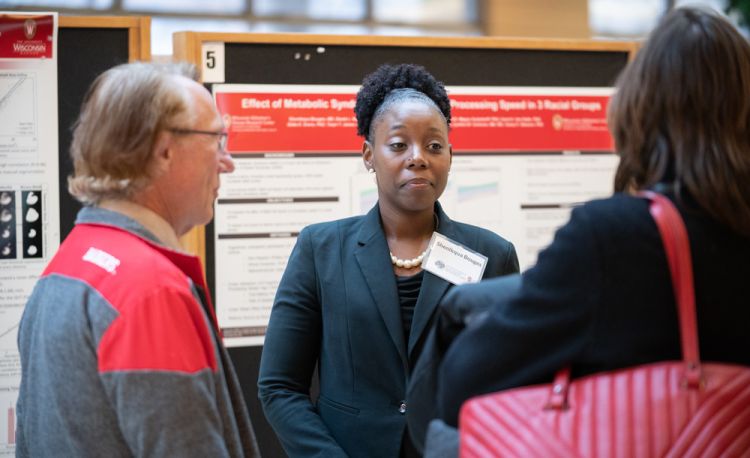 How to Apply
Eligibility: All Prospective Fellows

Have a demonstrated interest in a career in a geriatrics-related field that will serve veterans who receive care in the VA.

Eligibility: Physicians

Fellowship Requirements

Internal or family medicine: Completed fellowship in geriatric medicine or another specialty
Psychiatry: Completed fellowship in geriatric psychiatry
Other: N/A

Licensure

Eligible for an active, full, and unrestricted license to practice in Wisconsin

Board Certification

Internal or family medicine: Board certified in primary specialty, Board eligible in subspecialty
Psychiatry: Board certified in primary specialty, Board eligible in subspecialty
Other: Board eligible in primary specialty

Graduates of non-U.S. Medical Schools

Have required Education Commission for Foreign Medical Graduate (ECFMG) documentation

Non-US Citizens

Eligibility: Non-Physicians

Training

Graduate of an accredited clinical doctoral program, including all required residency or internship experiences necessary to be eligible for VA employment

Eligible Professions

Nursing
Dentistry
Optometry
Psychology
Podiatry
Pharmacy
Audiology
Speech pathology

Clinical Experience

One year of postdoctoral clinical training in the discipline, preferably in geriatrics

Citizenship
Please email applications to Elizabeth Chapman, MD, program director, at least six months in advance of your desired start date. Applications should include:
A letter of interest from the applicant that includes the area(s) of scholarly interest, proposed scholarly project, and anticipated service of project on veterans
Current Curriculum Vitae
Three letters of recommendation, including one from a proposed project mentor
Graduate Success
100% of the Advanced Geriatrics fellowship graduates in the last three years were hired into academic positions
Fellows produce a mean of four publications during the training period
Fellows have successfully used their training time to apply for future research funding, including VA Career Development and University of Wisconsin Institute for Clinical and Translational Research Awards
Meet an Alum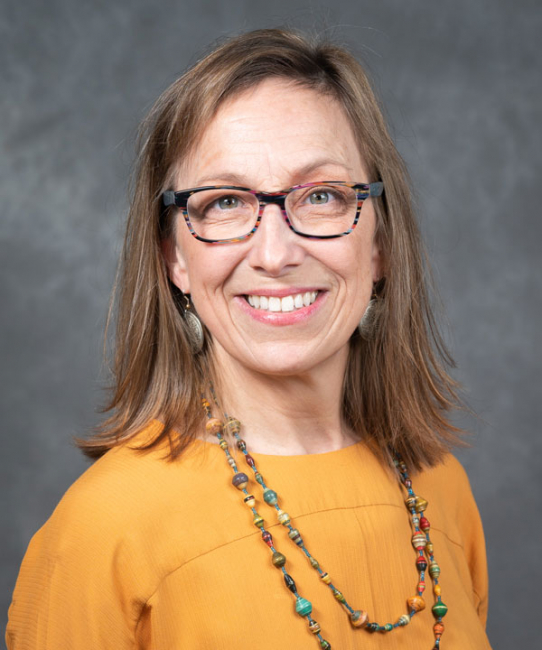 Advanced Fellow 2019-2021
Post-Graduate Employment: Staff Psychologist, William S. Middleton Memorial Veterans Hospital
Dr. Wyman is a clinical geropsychologist and a GRECC-affiliated clinical psychologist investigator at the Madison VA. Her work as a fellow led to a career development award to study how engagement of family caregivers can improve outcomes for older Veterans with chronic conditions, including dementia.
How our fellowship helped prepare her: "I felt fully supported to engage in unique opportunities for research and education, as well as to pursue my own unique career goals. The fellowship support allowed me to successfully obtain a VA career development award and transition into a full-time VA mental health position. As a clinical psychologist, I appreciated the interdisciplinary focus of the fellowship experience, which further prepared me for excellence in my research, teaching and clinical roles."
Program Director
Associate Director/Education and Evaluation
VA Geriatrics Research Education and Clinical Center (GRECC)
"Our fellowship is a unique opportunity to pursue your academic interests in aging with the support of an experienced mentor who will help you achieve your goals. It also makes you part of something bigger: a community of like-minded scholars and mentors with a legacy of improving the care of older veterans through research, education, and innovative clinical programs."
Image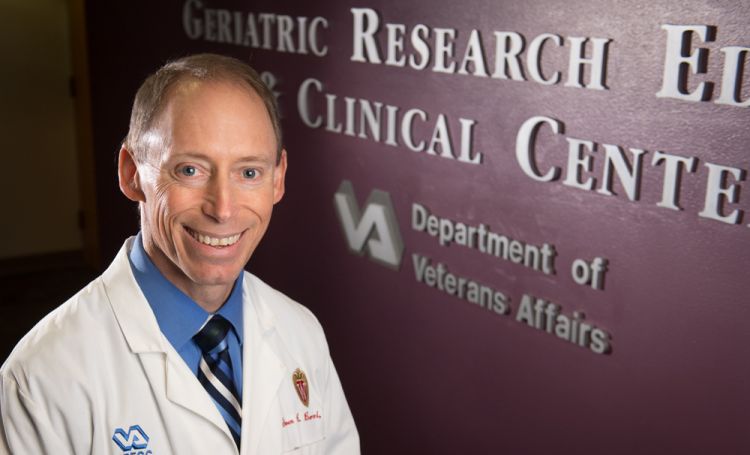 Curriculum
Didactic Experiences

Fellows attend division conferences throughout the year, plus these conferences:

Geriatric Medicine Core Lecture Series. Lectures on key geriatric medicine topics, led by area content experts
GRECC Webinar Series. A live, virtual conference series that shares the research, education, and clinical innovations developed by GRECC leaders across the country

Scholarly Activity

Year One:

At 3 months: complete research proposal 
At 6 months: obtain IRB approval of project
At 9 months: present at Division Journal Club
At 12 months: submit initial work for presentation at a local or national society meeting

Year Two:

Submit a manuscript for publication to a journal
Present project(s) at Division Grand Rounds

Fellows' Scholarly Activity Examples

Aaron Kuntz, MD: Following his training in Hospice and Palliative Medicine, Dr. Kuntz joined the Advanced Geriatrics fellowship with the goal of developing his skills in quality improvement while enhancing the quality of care delivered to older adults with advanced diseases, including Alzheimer's Disease and oxygen-dependent COPD. He assisted in the quantitative evaluation of the VA's Cognitive Care Clinic, a unique interprofessional clinic for people with advanced dementia that incorporates expertise from Speech Language Pathologists, Social Workers, Neuropsychologists, Nurses, and Physicians to best serve veterans and their care partners.
Daniel Liebzeit, PhD, RN: During his fellowship, Dr. Liebzeit assisted in evaluation of an innovative VA inpatient geriatric consultative service, the Elder Veterans Prevention Program. He provided guidance to measure quantitative outcomes, supported program dissemination through manuscripts, and conducted a qualitative analysis of nurses' experiences with the program.
Mentoring
We know mentorship is imperative in guiding the next generation of academically oriented subspecialists, and we have a program in place to support your career planning and development.
Mentorship Structure

Prospective fellows identify a mentor from our VA GRECC faculty when applying for the advanced fellowship.

You'll meet with your mentor and the program director regularly based on your needs. As your vision for the fellowship evolves, the program director will assist you ensuring you have the right mentors to help you achieve your goals.

The Ways We Mentor You

Scholarly Project Development and Dissemination. Your faculty mentor will help guide you through the process of developing a scholarly project, from seeking IRB approval or exemption and launching your project to analyzing data and disseminating your findings.
Career Development. Your faculty mentor and the program director will support you during your training and beyond. You will receive guidance on building a CV and portfolio, applying to jobs, networking with other VA sites, and seeking out a career path in the field.
Vision and Mission
Vision Statement
Improving healthcare through advanced training of emerging interprofessional leaders
Mission Statement
The VA Fellowship in Advanced Geriatrics aligns closely with Veterans Health Administration (VHA) initiatives to meet the current and emerging needs of Veterans. To aid in attaining the VHA's mission to provide "exceptional health care," the VA Fellowship in Advanced Geriatrics broadly targets training in health care education, advanced clinical practice, research, and policy initiatives that improve the health and well-being of our Nation's Veterans.