The Global Heath Pathway provides infectious disease fellows with in-depth opportunities to understand and experience the practice of global health.
You'll engage at both the local and global level through educational offerings, clinical care, faculty-mentored research projects and mentorship on global health career exploration.
The Global Health Pathway curriculum emphasizes health equity, ethics, and systems on the global scale; tropical medicine; and the Sustainable Development Goals.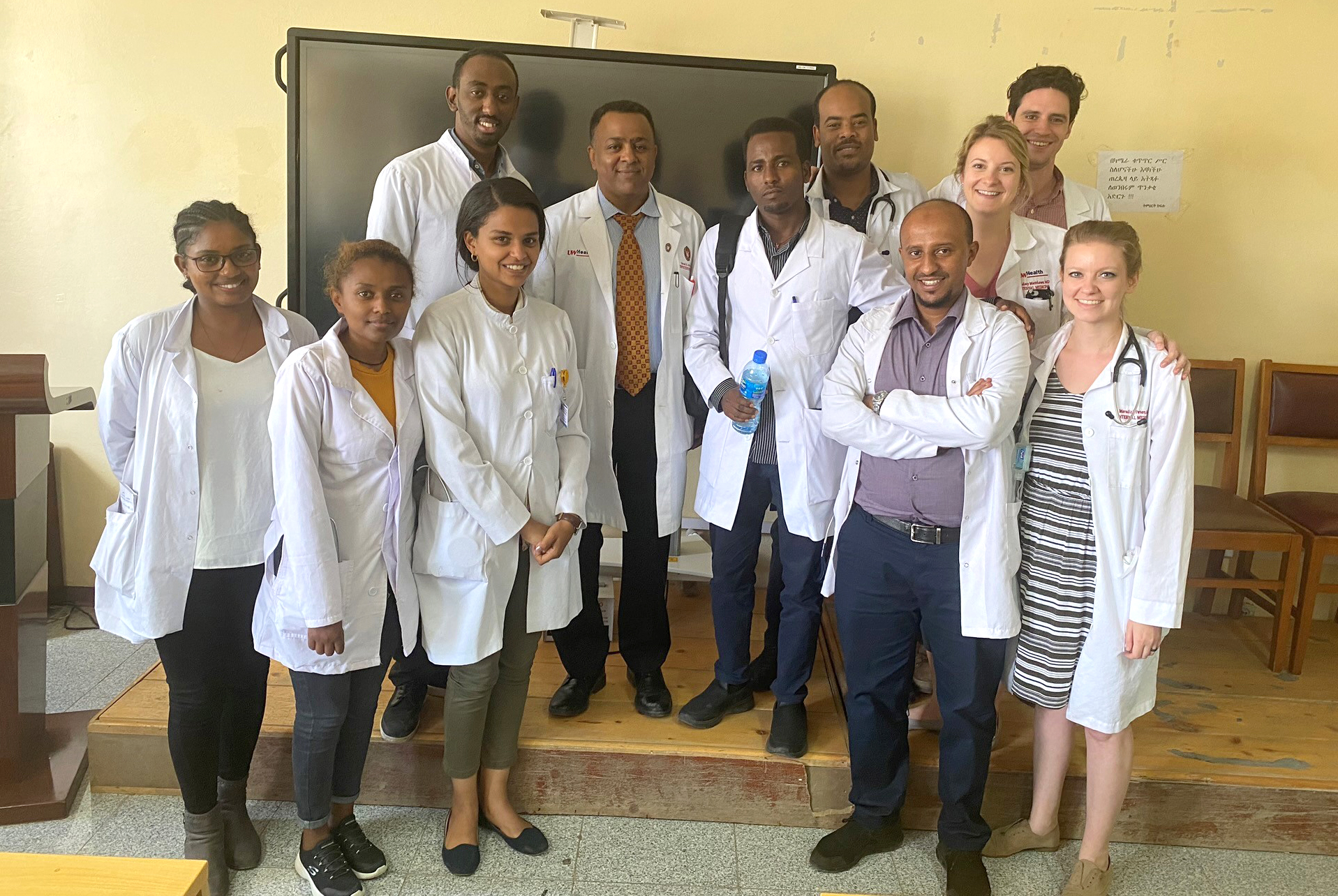 Program Structure
Curriculum

Monthly meetings in lecture or journal club format 
WiscSIM: Simulation-based training program in global health specific to internal medicine designed to prepare trainees to deliver healthcare in resource-limited settings
Fundamentals in Global Health Course (one week of multidisciplinary training)
Annual UW Global Health Symposium

Research

Conduct research project in global health under mentorship of UW faculty with institutional partners.
Present research at the UW Global Health Symposium, the UW Department of Medicine Research Day, and/or national conferences.

Clinical Service

Participate in a one-month elective rotation abroad during the final year of the training.

More Ways to Engage on Campus
What Trainees Say About the Global Health Pathway
"Wonderful program that added perspective to my medical education and I hope will lead to future GH involvement."
Program Director and Founder
Dr. Siraj founded the Global Health Pathway to fill an unmet need in residency and fellowship training and to give trainees the knowledge and experience they need to embark upon careers in global health.