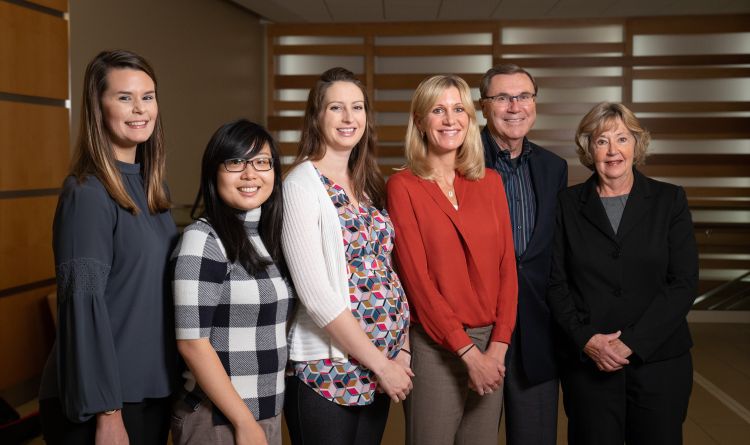 Throughout medicine, but especially in primary care, physicians recognize that social and community factors are often the strongest influencers of health. And often, underserved populations—those who experience cultural, linguistic, economic or physical barriers to care—need additional resources beyond the clinic walls to live healthy lives. 
At the University of Wisconsin Department of Medicine, the Sheehy Family Fund for Medical Residents helps uphold medicine's core calling of service to humanity, and encourages internal medicine residents to engage in community service
Philanthropic supporters of the fund include Ann Sheehy, MD, MS, associate professor and division chief, Hospital Medicine, and her parents, Gregory Sheehy, MD, and Barbara Sheehy. Dr. Gregory Sheehy is a retired internist and former General Internal Medicine faculty member. 
The fund provides annual awards of $1,000 to internal medicine residents to carry out community service projects of their choosing. This year, three residents received awards, which they are using to help underserved patients manage hypertension, to support an organization that loans out medical equipment and to update kitchen supplies at a domestic violence shelter. 
Below, learn more about each resident's project, why they chose it and what they've accomplished so far.
Rachell Ayers, MD: Under Pressure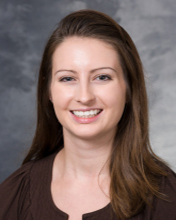 High blood pressure—a major risk factor for cardiovascular disease—is extremely prevalent in our society. Commonly referred to as the "silent killer," the lack of symptoms associated with high blood pressure frequently contribute to its late recognition. This is particularly true among people who live below the poverty level, who often lack access to preventive health care.
In her clinic, third-year resident Rachell Ayers, MD, pictured at right, sees underserved patients with high blood pressure who, due to transportation and financial barriers, have difficulty returning for follow-ups, monitoring their blood pressure and improving their blood pressure control through awareness and treatment.
To help reduce those disparities, Dr. Ayers applied for a Sheehy Family Fund award to purchase blood-pressure cuffs, which will be distributed at no charge later this year to patients at her clinic who have financial need. Patients will also receive a chart to record blood-pressure readings and treatment instructions if readings are persistently high. 
"I hope with this grant, I can ease the burden of blood pressure monitoring, improve outcomes in terms of blood pressure control, and engage underserved patients at my clinic in being advocates for their own health," she explained. 
Johanna Poterala, MD: Shelter Supplies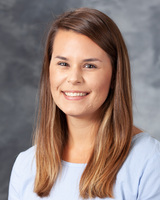 Domestic violence, or intimate partner violence, is experienced by up to one in five people—often with devastating psychological and physical outcomes.
During college, second-year resident Johanna Poterala, MD, pictured at right, had volunteered at a domestic violence shelter for women and children in Michigan. Recognizing the adverse health impacts of domestic violence, she wanted to continue to help this population during residency. 
She learned about Domestic Abuse Intervention Services, the only domestic violence shelter in Dane County. In addition to such resources as access to medical student-run free clinics, social services, legal support, counseling, and case management, the shelter has a communal kitchen for residents. After visiting the shelter, Dr. Poterala used her Sheehy Family Fund award to purchase updated supplies for the kitchen, including pots, pans, small appliances, utensils and cups.
"My hope was that during this stressful time, with this project I can make it a little bit more convenient for shelter residents to provide healthy and balanced meals for their families," she said.
Jennifer Li, MD: Equipment for Mobility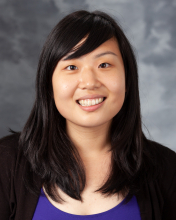 Durable medical equipment, such as wheelchairs, walkers and other devices that support patient mobility play an important role in improving home and community safety for people at risk for falls. Yet, those devices can be expensive, and are not always covered by insurance. 
Second-year resident Jennifer Li, MD, pictured at right, encountered a patient in her clinic who had struggled to obtain a wheelchair and knee walker to use while recovering from orthopedic surgery. "After looking more into this subject, I realized that access to mobility devices can be a huge challenge for patients, especially for those who are economically disadvantaged," Dr. Li reflected.
She applied for a Sheehy Family Fund award to support the Good News Project H.E.L.P. (Health Equipment Lending Program) Closet, which maintains, repairs, sanitizes and loans out medical equipment at no cost to those in need. Dr. Li is using the award to purchase several wheelchairs, knee walkers and shower chairs for the organization, which receives approximately 2,000 requests per year.
"With this award, I aim to improve access to assistive devices that can help economically disadvantaged patients in Wisconsin maintain healthy and independent lives," she said.
'Many Ways to Have a Positive Impact'
For Dr. Ann Sheehy, the efforts of Drs. Ayers, Poterala and Li exemplify the true spirit of the fund her family created. She is encouraged by the residents' commitment to advocacy and their leadership in identifying needs and carrying out solutions. 
Dr. Sheehy also affirms that even though the health needs of underserved populations are often complex and systemic, community service projects—no matter their size—make a difference.
"There are many ways to have a positive impact on health in the community," she shared. "I am so proud to support our residents as they find ways to advocate for the needs of the underserved, and serve as role models for service in our profession." 
Resources
Banner photo, from left: Residents Johanna Poterala, MD, Jennifer Li, MD, and Rachell Ayers, MD, are pictured with Ann Sheehy, MD, MS, and her parents Gregory Sheehy, MD, and Barbara Sheehy. Credit: Clint Thayer, Department of Medicine.