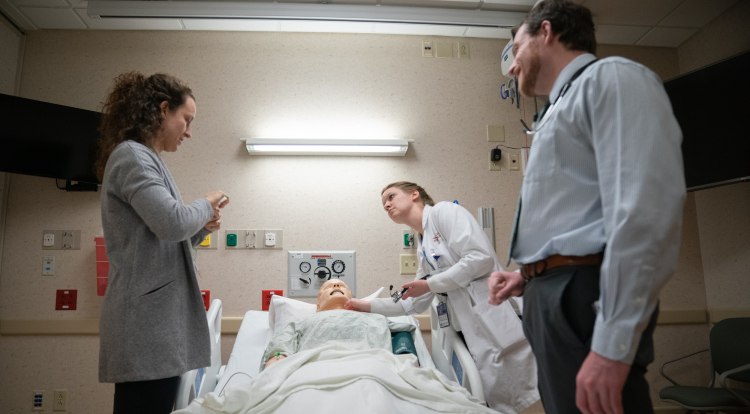 The Infectious Diseases Society of America (IDSA), in collaboration with the Centers for Disease Control and Prevention, has selected 11 infectious disease (ID) programs for the first joint IDSA/CDC Epidemic Intelligence Service Fellowship. The UW Department of Medicine Infectious Disease Fellowship was selected for the pilot program because of its strong relationships with nearby state and local health departments and an in-depth focus on public health.
With funding from CDC, IDSA launched this joint pilot program for ID physicians who are interested in CDC's Epidemic Intelligence Service (EIS). The four-year pilot program streamlines a career path for applicants interested in both ID and applied epidemiology training and starts with two years of ID fellowship followed immediately by two years of EIS training. The innovative training allows ID fellows to get an early start on research and collaboration with their EIS assignments.
Funding for the pilot program is provided to IDSA under a broader cooperative agreement between the Society and CDC that began in May 2020 with a focus on responding to COVID-19. The collaboration brings numerous medical specialties together to share resources and to provide the latest information and guidance on treating those infected with COVID-19 and preventing its spread. The agreement has also funded the flourishing COVID-19 Real-Time Learning Network, an online center for frontline clinicians to learn, collaborate and share treatment best practices.
The 11 ID fellowship programs selected for the pilot program are:  
Emory​ University School of Medicine
Massachusetts General Hospital/Brigham and Women's Hospital​
Rush University Medical Center/Cook County Health​
Stanford​ University School of Medicine
University of New Mexico Health Sciences Center
University of North Carolina-Chapel Hill ​
University of Washington​
University of Wisconsin-Madison​
Vanderbilt University Medical Center​
Weill Cornell/NY Presbyterian​
West Virginia University ​
IDSA anticipates the joint fellowship to continue after the pilot program based on the initial interest from ID programs, students, and CDC. Please visit the IDSA website for more information about the joint ID/EIS program, including details regarding the application process, which will open to residents in the spring of 2023.