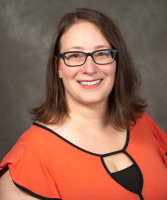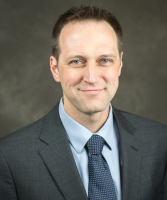 Jennifer Weiss, MD (pictured at upper right), assistant professor, Department of Medicine - Division of Gastroenterology and Hepatology, and Ryan Westergaard, MD, PhD, MPH (pictured at lower right), associate professor, Department of Medicine - Division of Infectious Disease, have been named as Health Equity Research Fellows of the University of Wisconsin-Madison Collaborative Center for Health Equity (CCHE). 
Dr. Weiss and Dr. Westergaard are members of the inaugural cohort of CCHE Health Equity Research Fellows. Scholars were selected for the excellent health equity research they conduct, which is aligned with the center's mission to build lasting partnerships and engage university and community partners in collaborative teaching, research and service initiatives to improve health equity in Wisconsin's underserved communities. 
Individuals selected as fellows receive a stipend to support their health equity research. They also serve as ambassadors for CCHE, presenting on their research at the newly initiated monthly Health Equity Research Seminars launching in Spring 2019 and participating as peer mentors with CCHE's Advancing Health Equity and Diversity (AHEAD) and Health Equity Leadership Institute (HELI) career development programs. 
Resources: