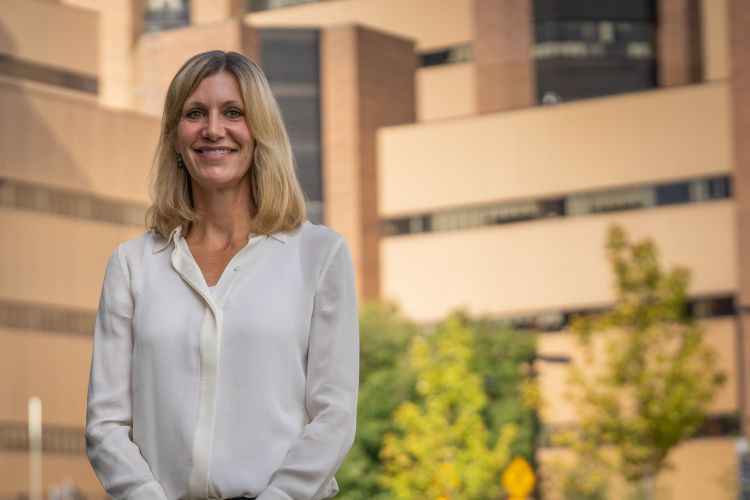 Ann Sheehy, MD, MS, associate professor and chief, Hospital Medicine, will assume the role of UW Health Senior Medical Director of Population Health and ACO President on May 1.
In partnership with Robin Lankton, MPH, CHES, vice president of population health, UW Health, Dr. Sheehy will be responsible for providing leadership and guidance for the development of population health care model programs, community health improvement, and driving quality, access, equity and affordability for the portfolio of value-based contracts (e.g., Medicare ACO, Quartz and GHC capitated populations).
As noted by Pete Newcomer, MD, clinical professor, General Internal Medicine, and senior vice president and chief clinical officer, UW Health, in an internal announcement (u-Connect login required): "Dr. Sheehy's vast experience will be instrumental in advancing our vision for population health at UW Health—creating an equitable, coordinated, affordable system of care that improves the health of patients and communities, while supporting care team wellbeing."
Specifically, Dr. Sheehy brings 18 years of clinical experience working with UW Health populations. During that time, she has also served as a progressive, transformative leader in our department—as a faculty member and, since 2010, as chief of the Division of Hospital Medicine.
Also a nationally respected researcher of health systems and health disparities, Dr. Sheehy most recently served as a Robert Wood Johnson Foundation Health Policy Fellow in the Office of the Speaker of the United States House of Representatives and with the Center for Medicare and Medicaid Innovation.
Banner: Ann Sheehy, MD, MS. Credit: Clint Thayer/Department of Medicine