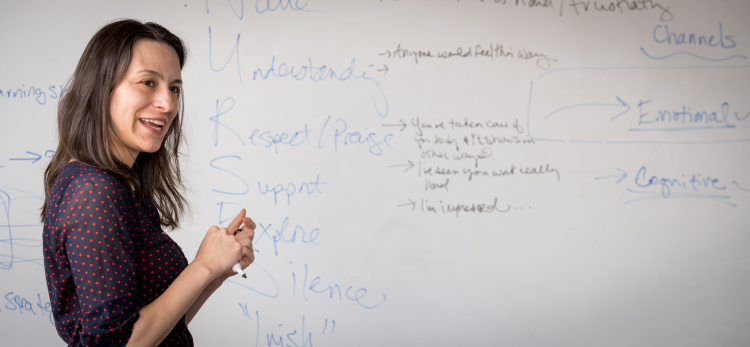 The UW Department of Medicine offers a unique one-year Hospice and Palliative Medicine Fellowship that trains doctors to listen well, communicate and foster trusting, respectful relationships with patients—elements that are crucial for successful long-term care.
"What we're teaching people is skills to use in conversations, to communicate effectively, to improve their ability to notice that, if they do things a little differently, the outcome of a conversation can be different," explains Toby Campbell, MD, MS, professor and Ellen and Peter O. Johnson Chair in Palliative Care, Hematology, Medical Oncology and Palliative Care. "And that allows them to see that they can develop and become increasingly skillful in communication."
The fellowship blends academic work around methodology and best practices with significant clinical time alongside faculty mentors. During that time, fellows are also put through their paces in simulations with emotional "patients" played by paid actors.
Read the full story from UW Health.
Banner: Fellowship director Sara Johnson, MD, associate professor, Hematology, Medical Oncology and Palliative Care. Credit: Clint Thayer/Department of Medicine.