Andrea Galmozzi, PhD | Adipose Tissue Dysfunction in Metabolic Disease
Andrea Galmozzi, PhD, is federally funded investigator whose research aims to identify functional pathways in adipocytes amenable to pharmacological modulation. This work may lead to the development of novel and safer interventions to treat metabolic disorders, including obesity, type 2 diabetes, and cachexia.
A Multidisciplinary Approach to Cell Biology and Adipose Tissue Dysfunction
Research in the Galmozzi lab is split between gaining a deep understanding of fundamental processes in cell biology and studying the molecular basis of adipose tissue dysfunction in metabolic diseases, such as obesity, Type 2 diabetes, and cancer-associated cachexia.
The team uses a multidisciplinary approach that encompasses physiology, chemical biology (chemoproteomics, metabolomics), molecular and cellular biology, and in vivo models of metabolic disease.
Graduate Student (Cellular and Molecular Biology Program)
Graduate Student (Interdepartmental Graduate Program in Nutritional Sciences)
Undergraduate Research Assistants
Alumni
Carly Wyckoff (2021-2022; master's degree student at Columbia University)
Maddie Boleyn (2021; research Intern at UW-Madison)
Victoria Salerno (2021; Epic)
Image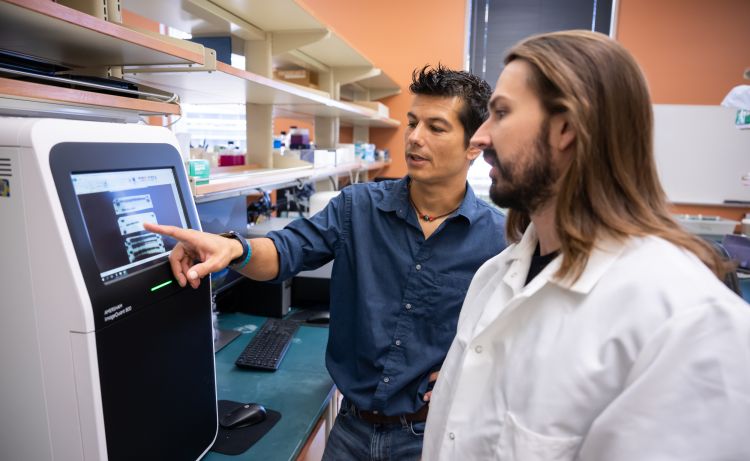 Active Projects
Establishing the Contribution of Heme Biosynthesis to Adipocyte Function and Systemic Physiology

Heme is an essential molecule for life. However, to date, its role as a central regulator of adipocyte function has been overlooked and poorly understood.

We are working to establish the extent to which heme and heme biosynthesis contribute to proper thermogenic fat function and whole-body physiology.

By shedding light on the contribution of heme production to the metabolic homeostasis in adipocytes, our work will assess the potential of modulating endogenous heme biosynthesis in adipose tissue as a novel intervention to treat obesity and obesity-associated type 2 diabetes.

Dissecting the Role of Adipocyte Dysfunction in the Onset of Cancer Cachexia

In the vast majority of cancer cachexia cases, fat loss precedes muscle waste. This project aims to understand tumor-adipose tissue crosstalk using a cell-based model of cancer-induced adipocyte dysfunction.

By defining the impact of cancer cells on adipocytes, and identifying the signaling molecules that exert these effects, our work will provide new targets for the development of therapeutic agents that may prove beneficial to block cachexia progression and improve quality of life and outcomes of cancer patients.

Intracellular Metabolite Trafficking in Physiology and Disease

The intracellular trafficking of signaling metabolites regulates the activity of ligand-responsive transcription factors and nuclear receptors. Using ligand-like chemical probes and conducting proteome-wide interaction studies, we aim to identify dedicated protein machinery responsible for trafficking nuclear receptor ligands to the nucleus.

Completing this work will expand our understanding of the regulation of nuclear receptors and provide new targets for developing therapeutic agents that modulate nuclear receptor activity by controlling ligand availability.
Positions Available
We are looking for motivated, inquisitive, and enthusiastic postdocs, graduate students, and undergrads!
If you are interested in a post-doc position, please send an email to agalmozzi@medicine.wisc.edu with a cover letter describing your past research, why you would like to join the Galmozzi Lab, and your future career goals. Please include your CV and names and contact information of three references.
Expertise in the following areas are a BIG plus: mass spectrometry, metabolism, coding.
We are looking for fellows who have published in high-quality international journals, and are willing to apply for fellowships to support your work.
Image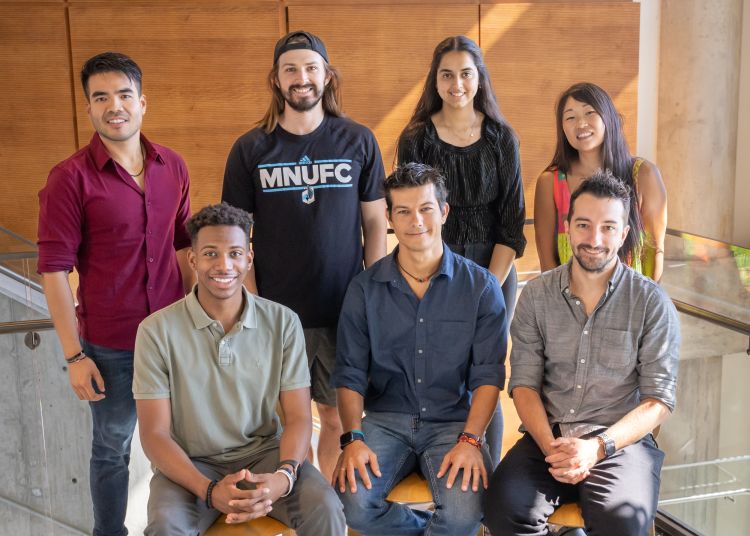 Funding Support
Research in the lab is supported by the National Institutes of Health, the American Cancer Society, the University of Wisconsin Institute for Clinical and Translational Research, and other institutional awards. The team is also supported by T32 predoctoral fellowship, Advanced Opportunity and Hilldale scholarships.