A Multidisciplinary Approach to Endocrine and Metabolic Disorders 
Innovative Care and Nationally Recognized Diabetes Education
We provide comprehensive care for adults with type 1 and type 2 diabetes mellitus and diabetes complications. We have an American Diabetes Association-recognized education program, the largest insulin pump program in the region and provide state-of-the-art continuous glucose monitoring. Our innovative inpatient diabetes management service, founded in 2001, manages patients' glucose levels during hospitalization and empowers patients to manage their own care after discharge.
Image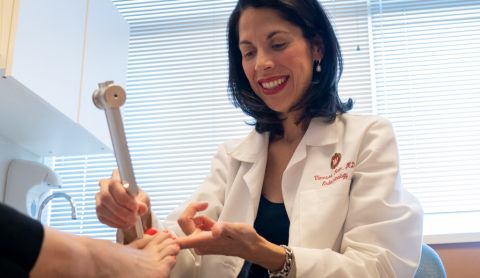 A Referral Center for Endocrine Disorders
We are the regional referral center for patients with thyroid diseases, including cancer, adrenal disorders, pituitary disease, polycystic ovarian syndrome. Our faculty co-lead thyroid and pituitary clinics together with surgeons to provide multidisciplinary care for patients with thyroid cancer and pituitary tumors.
Image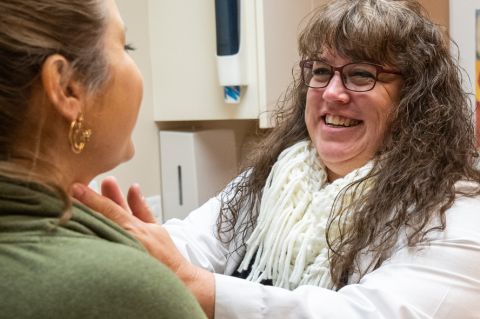 Specialized Care for Osteoporosis and Metabolic Bone Disease
We provide bone densitometry, specialized therapy and education for patients with metabolic bone disease at the multidisciplinary Osteoporosis Clinical Center.