Lynn M. Schnapp, MD | Acute Lung Injury Research
Image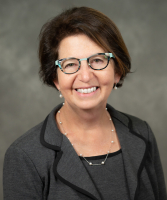 Lynn M. Schnapp, MD, is an established National Institutes of Health-funded investigator in cell and molecular biology, and a pulmonologist and critical care physician with expertise in lung injury and repair. Her research uses unique animal models and donated human tissues to identify cells and pathways that may be potential targets for development of new therapies.
Identifying Novel Pathways in Lung Disease
Dr. Schnapp's lab investigates the processes that govern acute lung injury and its resolution. The team's major focus is to study how scar tissue forms during lung injury and chronic diseases that damage lung function, such as idiopathic pulmonary fibrosis. 
In experiments using both mice and human lung tissue, her team has shown that pericytes, cells that normally associate with blood vessels, play key roles in lung inflammation and scarring. 
The lab is also investigating the link between HIV infection and development of emphysema, and has demonstrated that pericytes are a likely reservoir for the virus in the lung.
A better understanding of the function of pericytes in lung diseases could lead to new treatments.
Image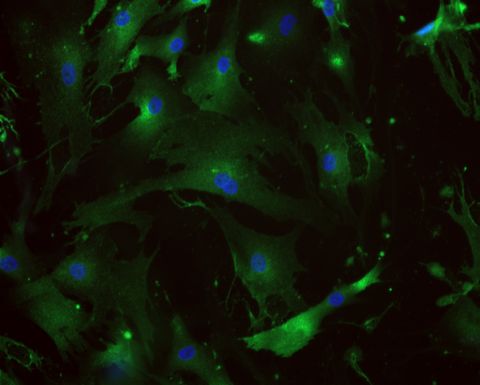 Cells that are positive for the pericyte marker PDGFR-beta (green) are isolated and cultured from donated human lung tissue and used for experiments. Nuclei are stained blue.
Image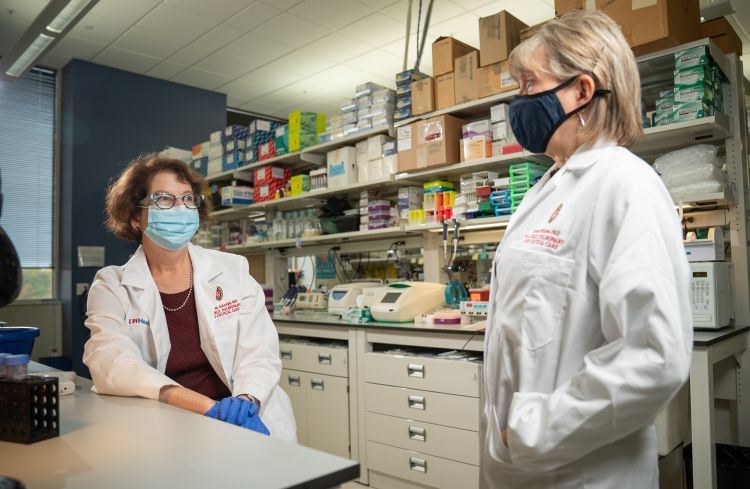 Active Projects
Mode of Injury as a Determinant of Pericyte Fate in Lung Fibrosis

Pulmonary fibrosis is characterized by abnormal deposition of extracellular matrix by myofibroblasts. We hypothesize that the earliest myofibroblast progenitors are pericytes in hematogenous-delivered injury, while they are fibroblasts in airway-delivered injury. The goal of this project is to test this hypothesis, as understanding the determinants of myofibroblast progenitors may allow for future precision medicine approaches.  

Effect of HIV Infection on Lung Pericyte Function

Our group has demonstrated that lung pericytes in both humans and non-human primates are targets for the immunodeficiency viruses HIV and SIV, respectively. Our aim is to determine what effect that infection of these cells has on their normal function.

Role of uPARAP in Lung Fibroblasts

Urokinase-plasminogen activator receptor-associated protein (uPARAP) is a key collagen uptake receptor on mesenchymal cells, and uPARAP-deficient mice have stiffer lungs than wild-type. However, RNA-seq analysis has shown that genes involved in the cell cycle are altered in uPARAP knockout lung fibroblasts. The goal of this project is to characterize this phenotype and to assess if it contributes to increased lung stiffness in the knockout mouse.
Publications
Stephenson SE, Wilson CL, Bond NG, Kaur A, Alvarez X, Midkiff CC, Schnapp LM. Pericytes as novel targets for HIV/SIV infection in the lung. Am J Physiol Lung Cell Mol Physiol. 2020 Nov 1;319(5):L848-L853. doi: 10.1152/ajplung.00296.2020. Epub 2020 Sep 9. PMID: 32901522; PMCID: PMC7789975.
Wilson CL, Stephenson SE, Higuero JP, Feghali-Bostwick C, Hung CF, Schnapp LM. Characterization of human PDGFR-β-positive pericytes from IPF and non-IPF lungs. Am J Physiol Lung Cell Mol Physiol. 2018 Dec 1;315(6):L991-L1002. doi: 10.1152/ajplung.00289.2018. Epub 2018 Oct 18. PMID: 30335500; PMCID: PMC6337011.
Hung C, Linn G, Chow YH, Kobayashi A, Mittelsteadt K, Altemeier WA, Gharib SA, Schnapp LM, Duffield JS. Role of lung pericytes and resident fibroblasts in the pathogenesis of pulmonary fibrosis. Am J Respir Crit Care Med. 2013 Oct 1;188(7):820-30. doi: 10.1164/rccm.201212-2297OC. PMID: 23924232; PMCID: PMC3826269.
View Dr. Lynn M. Schnapp's publications on NCBI My Bibliography
Positions Available
There are opportunities for motivated individuals in the Schnapp Lab! We are currently seeking undergraduates, graduate students and postdocs interested in laboratory research in lung disease using patient samples and animal models.
If you are interested in joining the group, please send your CV and a brief description of your research experience and interests to Dr. Schnapp at lschnapp@medicine.wisc.edu.
Image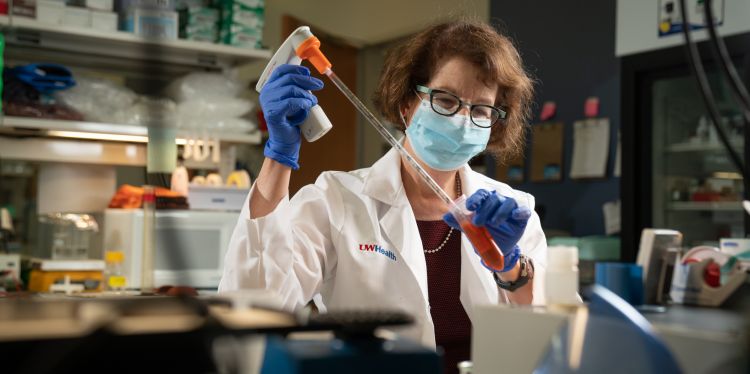 Funding Support
Dr. Schnapp's research is funded by the National Institutes of Health/National Heart, Lung and Blood Institute.