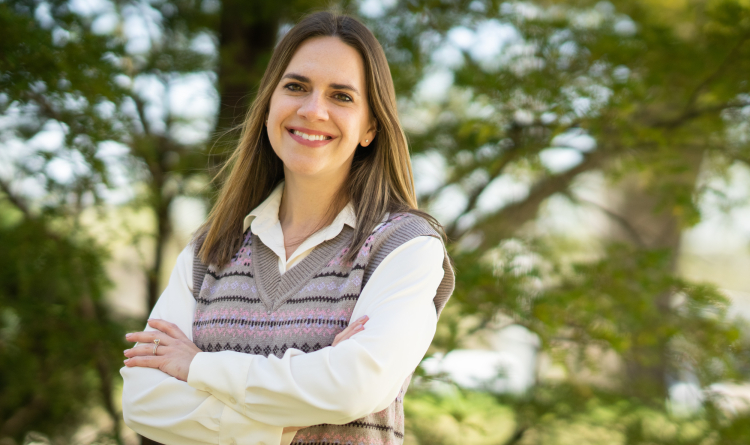 Nadia Sweet, MD
Trowbridge Endowed Primary Care Chief Resident

What's next for you, personally and professionally?
I'll be starting a rheumatology fellowship here at UW–Madison in July. Rheumatology is the ideal blend of outpatient medicine that requires cultivation of long-standing patient relationships, while managing chronic diseases with exciting new medications and ongoing research. I'm excited to step into a more "student" role in July and learn as much as I can about how to be a kind, compassionate, and knowledgeable rheumatologist. I'm especially excited to work alongside UW–Madison's outstanding Rheumatology faculty. From a personal perspective, I'm looking forward to the nice weather and doing all the fun things Madison has to offer with my husband (Matt) and 16-month-old son (Wade). 
 
What are the main takeaways from your time as chief resident?
I learned new teaching skills, improved approaches to scientific writing, conflict resolution techniques, and how to practice more independently in the outpatient setting. More importantly, this year provided me some "breathing" room to remind myself why I went into medicine in the first place. Residency is an extraordinarily demanding and emotionally draining time—exacerbated by the pandemic. Over the course of the past year, I was able to regain my empathy and genuine excitement for patient care through taking care of myself. 
 
What advice/words of encouragement do you have for a) the incoming chiefs, b) the incoming interns, and c) residents who are considering applying for chief residencies next year?
To the incoming chiefs: rely on your support structure around you including your co-chiefs. To the incoming interns: schedule self-care and things that will "fill you up" into your calendar. Don't be afraid to ask for help or reach out—mental health struggles are incredibly common and many of your fellow residents are going through something similar. To possible future chief residents: this is a year that can provide reflection and introspection, which can help you grow both personally and professionally. 
 
Is there anything else you'd like to share, whether they're shout-outs or memories?
Shout out to Kelly Lavin and Andy Coyle for modeling all the qualities I hope to have one day and being overall amazing humans. Shout out to my co-chiefs for all the dinners (bone luge—if you know, you know), candy and conversations. Shout out to the residents and primary care track residents—you've been a joy to teach and I've learned an immeasurable amount from you!