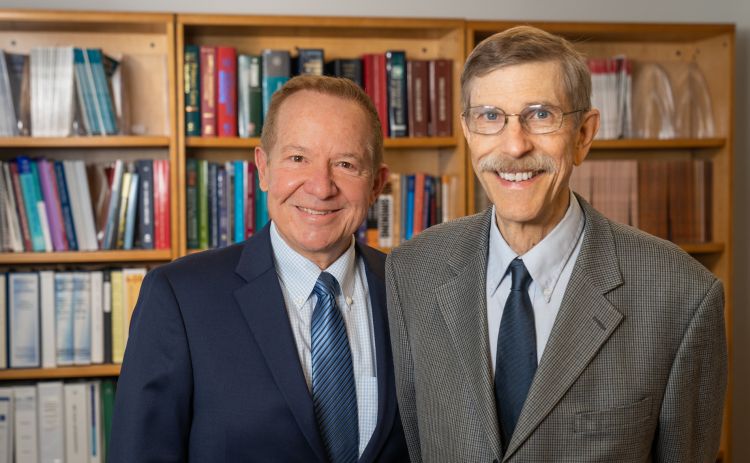 In April 2022, the University of Wisconsin Center for Tobacco Research and Intervention (UW-CTRI) celebrates 30 years of helping people quit tobacco use.
Founded by Michael Fiore, MD, MPH, MBA, professor, General Internal Medicine – CTRI, and Timothy Baker, PhD, professor emeritus, General Internal Medicine – CTRI, UW-CTRI is nationally recognized for its ground-breaking tobacco research that is translated into tobacco treatment.
UW-CTRI conducts tobacco research in its own labs in Madison and Milwaukee as well as in healthcare clinics throughout Wisconsin. Beyond studying ways to improve treatments, other studies at UW-CTRI are looking at how to improve the effectiveness of community, state and national responses to reduce the emotional, physical, and financial consequences of smoking.
Read the full story from UW-CTRI
Banner photo, Drs. Michael Fiore and Timothy Baker. Credit: Clint Thayer/Department of Medicine