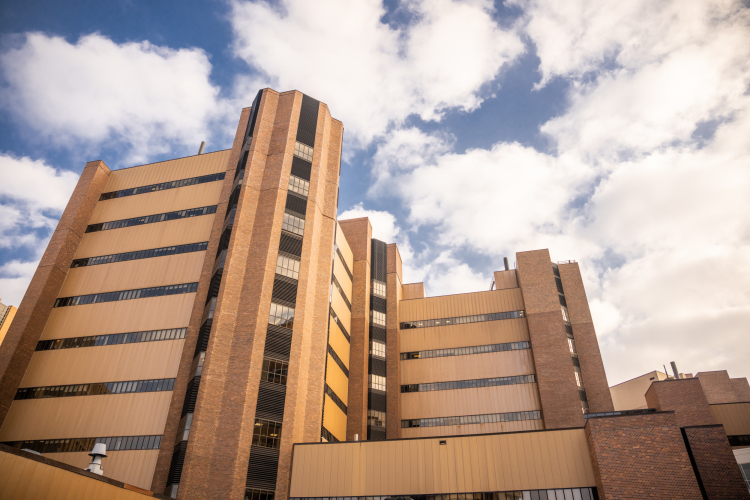 For the 12th consecutive year, U.S. News & World Report ranked University of Wisconsin Hospitals, which includes University Hospital and UW Health East Madison Hospital, as No. 1 in Wisconsin on its Best Hospitals list.
This prestigious achievement reflects a reputation for innovation and remarkable patient care, which is unmatched in the state and recognized worldwide, says Alan Kaplan, MD, chief executive officer, UW Health.
U.S. News & World Report surveyed more than 5,000 hospitals as part of their rankings. In addition to the No. 1 ranking in Wisconsin, University of Wisconsin Hospitals had three medical and surgical specialties ranked among the best in the nation: ear, nose and throat, obstetrics and gynecology and orthopedics. Obstetrics and gynecology were ranked among the top 10 in the nation, tied at No. 9, moving up from the top 15 last year.
Six additional medical and surgical specialties were rated as high performing: cancer, gastroenterology and gastrointestinal surgery, geriatrics, neurology and neurosurgery, pulmonary and lung surgery and urology.
University of Wisconsin Hospitals also received U.S. News's highest rating for 16 procedures and conditions impacting people 65 years old and older, including abdominal aortic aneurysm repair, aortic valve surgery, back surgery, colon cancer surgery, heart bypass surgery, hip replacement, knee replacement, lung cancer surgery, ovarian cancer surgery, prostate cancer surgery, uterine cancer surgery, heart attack, hip fracture, kidney failure, leukemia, lymphoma and myeloma and stroke.
"As we reflect on 12 years as the best hospital in Wisconsin, I am proud of the teamwork it takes to maintain this level of excellence," says Dr. Kaplan. "UW Health will continue to set the standard for remarkable care, innovative practices and health equity."
Adapted from article at uwhealth.org.
Banner: University Hospital. Credit: Clint Thayer/Department of Medicine