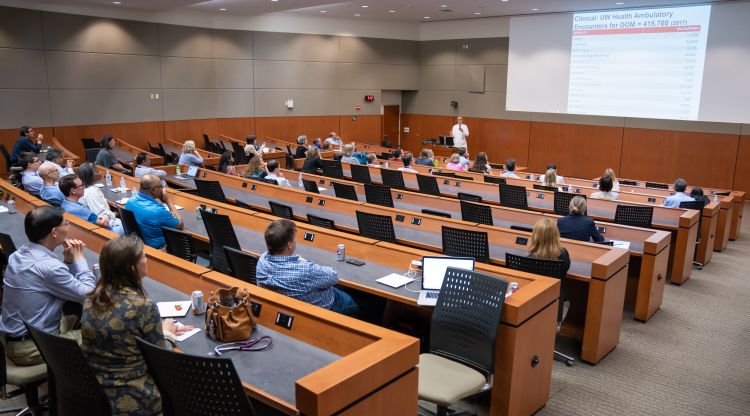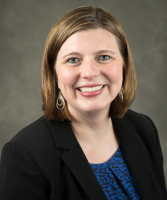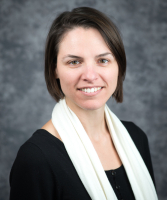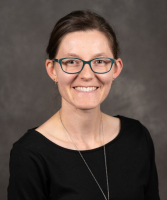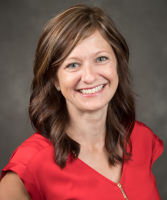 During the Department of Medicine Town Hall meeting on May 2, 2018, the following staff members received Outstanding Performance Awards in recognition of excellence in achievement on the job and service to the department. Awardees are pictured at right, in the order listed below.
Academic Staff Honorees
Lisa Bindl, MBA
Division Administrator
General Internal Medicine
Her nomination states, "Lisa provides outstanding achievement on the job. As an example, through her work on the UW Health Primary Care Physician Compensation Plan, she has developed a national reputation. She is the 'go-to' administrator for UW Health and the other departments who have questions about implementation of the plan. Lisa is fastidious with details and through her accountability and knowledge, she has consistently identified errors for UW Health. Lisa provides outstanding service to others. She is resourceful and has been a stabilizing, positive force."
Jami Simpson, MS
Fellowship Coordinator
Allergy, Pulmonary and Critical Care Medicine
Her nomination states, "Jami consistently performs beyond expectations, setting clear goals and accomplishing them. She routinely seeks out opportunities to develop and apply her knowledge and skills. Jami developed an electronic research portfolio for our fellowship programs that has dramatically enhanced access to data. Jami is always professional, courteous and a positive presence in the department. She is consistently praised by our faculty and fellows for her contributions and interpersonal skills. She cheerfully helps support our team in any manner needed."
Samantha (Sam) Strennen
Fellowship Coordinator
Nephrology
Her nomination states, "Sam is an exceptional fellowship coordinator. Because of Sam's efforts to integrate high-quality curriculum, technology, and creative problem solving, our program has consistently filled it's positions with high caliber fellows. Sam is also the ideal colleague. The kindness with which she teaches and enlightens and her willingness to help, makes our division run smoothly. She is constantly learning new skills and encourages those around her to do the same. Sam's high level of professionalism, including her respect for everyone and commitment to creating inclusive learning and work environments, enables Sam to successfully complete her own work and take on other projects and committees."
University Staff Honorees
Debra Swann
Fellowship Coordinator
Geriatrics and Gerontology
Her nomination states, "Debra Swann is exemplar amongst fellowship program coordinators within the Department of Medicine and invaluable member of our division education team. Deb has consistently provided excellent administrative support as well as a high degree of creativity and conscientiousness in accomplishing her roles and responsibilities. She is highly dedicated to her activities and organized in her approach to supporting the critical requirements of the fellowship program. Our fellowship program has been recognized as a pioneering program at a national level and has been showcased for its innovation. Deb regularly provides our division with the care and attention needed to drive our fellowship educational program forward, growing our next generation of geriatricians and supporting our overall division on a daily basis."
Jena Yohann
HR Assistant Advanced
Her nomination states, "Over the past year, Jena worked three full-time jobs for several months due to being short staffed, including taking on the role of interim HR Manager. Jena was willing to take on all of this extra responsibility while continuing to provide exceptional service to the divisions she supports. She has been a key person in keeping the Department of Medicine HR team functioning efficiently while there have been staff shortages and heavy workloads. Jena takes on challenges and musters the extra effort to get things done in a very complex and demanding environment. Her integrity, approachability, fairness and follow-through with employees demonstrates professionalism at the highest level."
Photo caption (top): 2018 Staff Outstanding Performance Awards were presented during the department's annual Town Hall Meeting on May 2, 2018. Photo credit: Clint Thayer/Department of Medicine