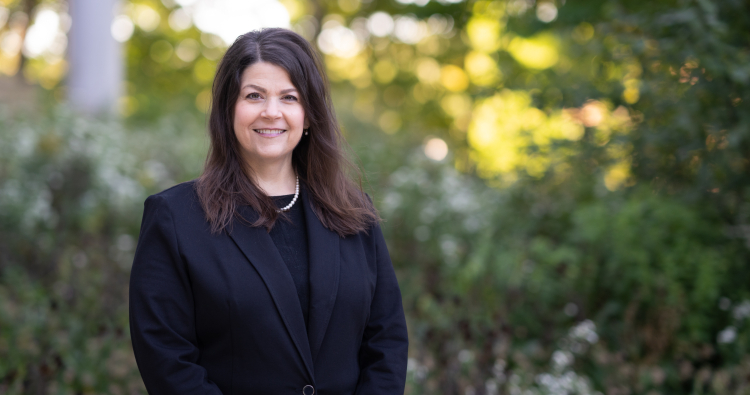 This week, Suzanne Norby, MD, joined the Department of Medicine as the new division head of Nephrology and the Flesch Family Faculty Fellow in Kidney Transplant Research.
Dr. Norby comes to us from Mayo Clinic in Rochester, Minnesota, where she was an associate professor and the vice chair of the Division of Nephrology and Hypertension in the Department of Medicine and the assistant dean of student competency and professional standards at the Mayo Clinic Alix School of Medicine.
Her clinical interests include the long-term management of kidney transplant patients, chronic kidney disease and oxalate nephropathy.
As an educator, Dr. Norby led her department's nephrology fellowship for 14 years and its renal transplant fellowship for three years, overseeing the training of 57 fellows. She developed courses and curricula both at Mayo Clinic and for the American Society of Nephrology, and received numerous teaching awards, including the 2022 Mayo Clinic Alix School of Medicine Dean's Recognition Award.
Dr. Norby is also a member of the editorial board of Mayo Clinic Proceedings and has been a reviewer for multiple other journals.
Born in Kenosha, Wisconsin, Dr. Norby earned her undergraduate and medical degrees at UW–Madison and completed her internal medicine residency and nephrology fellowship at Mayo Clinic.
"It's an incredible honor and privilege for me to lead the Division of Nephrology at my alma mater," she says. "I look forward to being part of the SMPH community, and to advancing kidney health and health equity in Wisconsin and the region."
The return to Wisconsin also brings her closer to family, with two brothers and one son in Madison and her parents in Kenosha.
Welcome back to UW–Madison, Dr. Norby!
Banner photo: Suzanne Norby, MD, the new head of Nephrology and Flesch Family Faculty Fellow in Kidney Transplant Research at UW Department of Medicine. (Photo credit: Clint Thayer/Department of Medicine.)