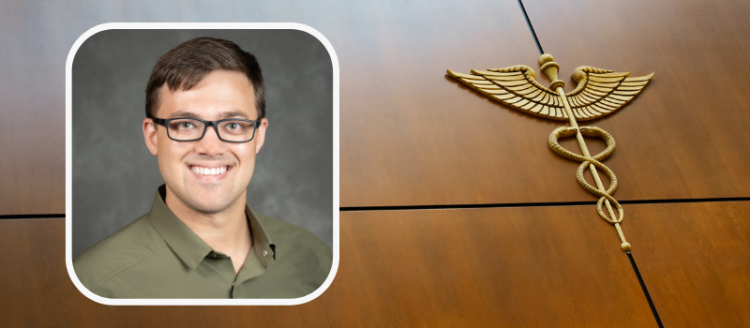 For internal medicine residents interested in health care advocacy but unsure where to start or how to make time, David Deemer, MD, MA, PG-2, has some advice: start where you are and do what you can. There is no one path to advocacy.
"Advocacy, at its core, is about having a presence in your community," Deemer explains. "It means being active, specifically in your role as a medical professional, in ways that help promote better health and wellbeing for everyone in your community."
Follow Your Passions
In Deemer's view, advocacy is not limited to volunteering for nonprofits or supporting specific pieces of legislation or policy (although those are common examples). Advocacy can occur anywhere personal interests intersect with community health concerns.
Deemer, for example, is interested in the health impacts of urban design and transportation.
"More and more evidence shows that so much of our built environment impacts our health in subtle ways. I feel more compelled to share that perspective with the community, to say it's not all about economics, what's best for local businesses, or reducing commute times."
That is why, since coming to Madison from Loma Linda University in Southern California, where he received his MD and master's in bioethics, he has advocated that public health be given equal consideration alongside other equity questions facing new developments.
Lean Into Your Program
Deemer also came to the internal medicine residency program at UW with an interest in geriatrics and palliative care.
Through his faculty career mentor Farah Kaiksow, MD, MPP, assistant professor, Hospital Medicine, and with assistance from Amy Kind, MD, PhD, professor, Geriatrics and Gerontology, and Associate Dean for Social Health Sciences and Programs at the UW School of Medicine and Public Health, Deemer found an opportunity to collaborate on a research project that combined his clinical interests with his passion for transportation.
Led by Kellia (KJ) Hansmann, MD, MPH, a primary care research fellow in the Department of Family Medicine and Community Health, the project examines how well municipalities assess the age-friendliness of their transportation services—specifically, how they account for older adults who have stopped driving. This is important because health outcomes decline after older adults stop driving. Deemer hopes to see the study's findings published soon.
"The quality of the faculty and staff, the desire to help, and the size of UW mean there will always be someone who can help trainees get started in the right direction," he notes.
Beyond individual connections, structured elements make it possible for even the busiest resident to learn about and advance health equity, including but not limited to: Wisconsin Doctor Day at the Wisconsin State Capitol, implicit bias training, rotations in the Homeless Access Clinic at the William S. Middleton Memorial Veterans Hospital, and working with addiction medicine and psychiatry faculty to treat individuals with substance use disorder.
"Part of the health equity rotation is volunteering at a rural clinic outside Madison," Deemer says. "That experience really helped me appreciate how connected and mutually dependent the city and the country are here. Many of my patients are not from Madison and they're still an important part of the community I serve."
The program's elective Health Equity Pathway—in which Deemer is also enrolled—provides an even deeper look at social, environmental, health and personal factors that impede health equity. The pathway is centered on workshops with local and community leaders, mentored scholarship and a variety of self-directed learning activities.
Learn More
To learn more about the Department of Medicine's advocacy opportunities, including the Health Equity Pathway or its sister program, the Global Health Pathway, please contact the program coordinator, Abigail Mapes, MA, at acmapes@medicine.wisc.edu.
Banner (inset): Internal medicine resident David Deemer, MD, MA, PG-2. Credit: Clint Thayer/Department of Medicine.