Image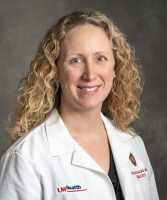 The federal Centers for Medicare and Medicaid Services have announced a new model for advancing health equity called Accountable Care Organization Realizing Equity, Access and Community Health (ACO REACH).
This model employs data from the UW–Madison Neighborhood Atlas—a tool created by a team led by Amy Kind, MD, PhD, professor, Geriatrics and Gerontology, and associate dean for social health sciences and programs at the University of Wisconsin School of Medicine and Public Health (UW SMPH)—to provide equity adjustments to Accountable Care Organizations (ACOs) servicing high-need populations.
Image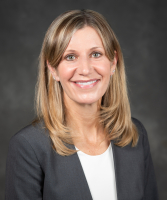 "This is the first time Medicare payment policy has ever incorporated an equity adjustment, which may mean substantial new resources for hospitals and communities that need them most," says Ann Sheehy, MD, MS, associate professor, Hospital Medicine, and associate director of health policy research at the UW–Madison Center for Health Disparities Research.
Read the full story from the UW SMPH.
Insets: Amy Kind, MD, PhD (upper), and Ann Sheehy, MD, MS (lower).
Banner: Dr. Kind explains the workings of the Neighborhood Atlas tool. Credit: Clint Thayer/Department of Medicine.