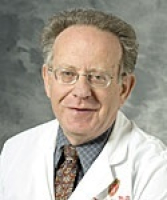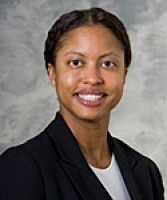 Yoram Shenker, MD (pictured at upper right), professor, Endocrinology, Diabetes and Metabolism, and Heather Johnson, MD, MS (pictured at lower right), associate professor, Cardiovascular Medicine, were elected to the Alpha Omega Alpha (AOA) medical honorary society by Class of 2018 AOA UW SMPH medical students.
Drs. Shenker and Johnson were officially initiated into the organization on April 6, 2018 at the Carson Gulley Center in Madison, Wisconsin.
Founded in 1902, the AOA recognizes and advocates for excellence in scholarship and the highest ideals in the profession of medicine.
The organization's values include honesty, honorable conduct, morality, virtue, unselfishness, ethical ideals, dedication to serving others and leadership. Each of the 123 chapters around the world elect their own members annually.
Dr. Shenker joined the Department of Medicine in 1986, following a residency at Kaplan's Hospital in Rehovot, Israel and fellowship training at the University of Michigan. He directed the Endocrinology Fellowship Program for 24 years during a time span in which the program trained about 45 fellows in endocrinology.
His clinical interests include aldosterone regulation, atrial natriuretic hormone, clinical hypertension, endocrine hypertension and adrenal disorders, and growth hormone replacement. He has also received the UW Health Clinical Educator Excellence Award and the Department of Medicine Graham-Meyer Teaching Award.
A cardiologist and health sciences researcher, Dr. Johnson completed all of her studies at UW-Madison including her bachelor's degree in Molecular Biology, medical degree, residency and fellowship training, postdoctoral research in Women's Health and Aging, MS in Population Health, and capstones in Clinical Investigation and Type 2 Translational Research. She is board-certified in Internal Medicine, Cardiovascular Medicine, Nuclear Cardiology, and Echocardiography, and is certified by the American Society of Hypertension as a Specialist in Clinical Hypertension.
Dr. Johnson's primary clinical and research focus is to improve the evidence-based management of hypertension and other cardiovascular disease risk factors. She has been named as Outstanding Woman of Color by the University of Wisconsin System, as an Emerging Scholar by the national publication Diverse: Issues in Higher Education, has twice received the Dickie Research Award for Significant Research Contribution by the Department of Medicine, and is a past honoree of the UW School of Medicine and Public Health Centennial Scholars Program.