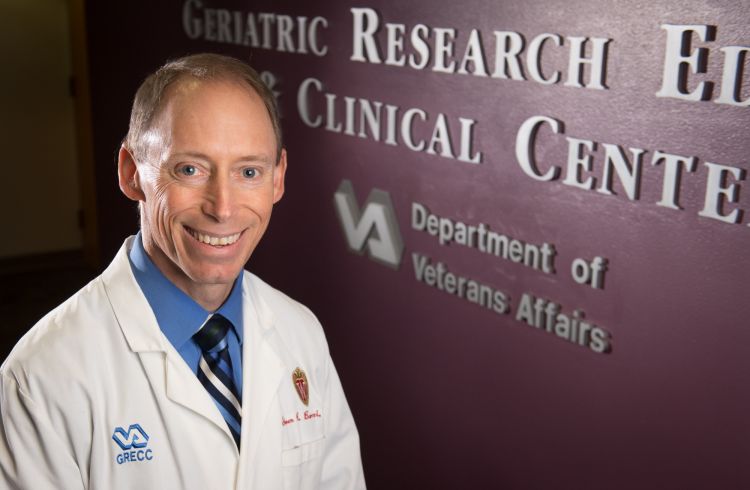 Steven Barczi, MD, professor, Geriatrics and Gerontology, received $700,000 in Coronavirus Aid, Relief, and Economic Security (CARES) Act funding allocated from Congress to the Veterans Health Administration for the project, "Virtual Geriatrics and Technology Expansion in COVID."
This project, which includes seven VA sites across the country, including Madison, Wisconsin, aims to expand the use and access of telehealth to veterans, especially those in the BIPOC community who are at a disproportionate risk for COVID-19 related morbidity and mortality.
To do this, the researchers will provide geriatric-friendly instructions and geriatric-tailored technology support to high-risk, high-need veterans. They will also equip and educate interested geriatrics clinics to enhance their telemedicine capacity, proficiency, and efficiency by sharing national Virtual Geriatrics expertise in adapting telemedicine delivery to meet the needs of older Veterans and their caregivers.
Dr. Barczi explains that while telemedicine is an essential tool for clinicians, not all patients and communities have the necessary equipment technological literacy, and connectivity to equally benefit from telecare.
"My multi-site team is passionate about tackling this issue of telemedicine inequality that has emerged during the COVID-19 pandemic. We are particularly concerned about this digital divide within the BIPOC community. This effort aims to address some of these barriers and then create solutions by engaging older rural Veterans, their families, and their communities in the process," he says.  
This grant spans the next six months and serves as a launching point for leveraging other resources and initiating work that will continue for years ahead.
Banner photo, Steven Barczi, MD. Credit: Clint Thayer/Department of Medicine