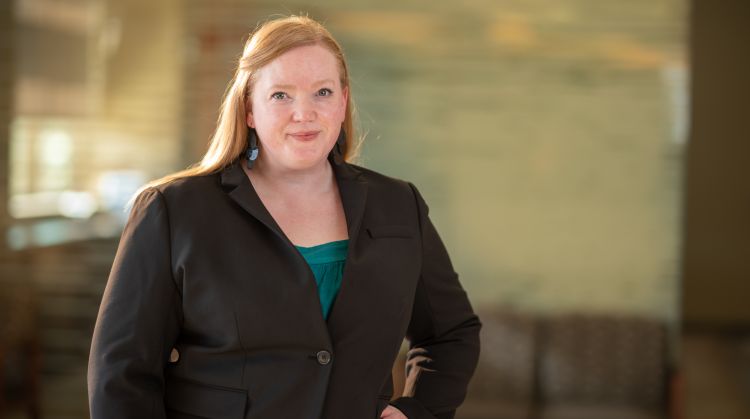 Siobhan Byrne, MD, clinical assistant professor, Gastroenterology and Hepatology, was selected as the department's Director of Wellbeing.
She will work with department and institutional leadership to create a workplace that enables faculty to sustainably and joyfully provide extraordinary service in patient care, research, teaching, and administration.
Dr. Byrne, whose specialty is inflammatory bowel disease, has held multiple leadership positions within her specialty.
She is the Medical Director of Meriter Endoscopy and Dyad lead for the 20 South Park GI clinic, and her compassion and patient-centered approach to medicine earned her an appointment as a Physician Lead for the Division of Gastroenterology and Hepatology Morale and Wellness Committee.
In a time of unprecedented stress and increased physician burnout, Dr. Byrne seeks to strengthen unity within the department and build an environment that actively supports wellbeing.
"I hope to create a supportive environment which will actively promote the wellbeing of our providers and allow all of us to remain engaged in the work of assuring that the entire group can thrive," Dr. Byrne says.
As a former member of the department wellness committee, Dr. Byrne is passionate about building an environment that promotes health and wellbeing.
"I am excited for this opportunity to promote faculty engagement, inclusivity, and wellness in the department," she says.