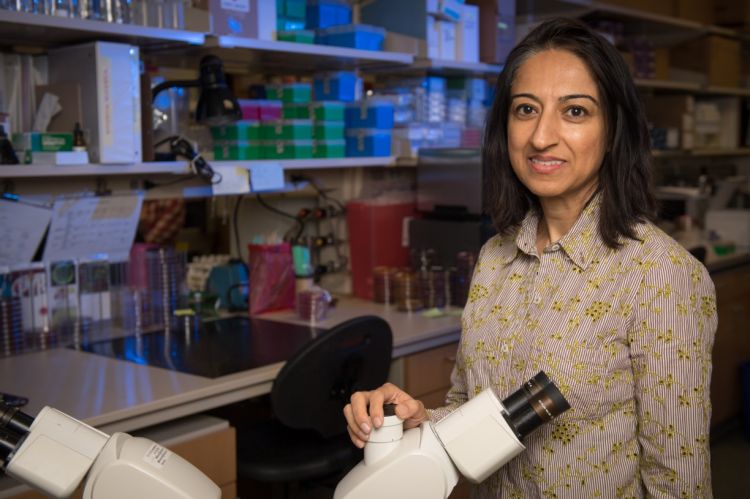 Nasia Safdar, MD, PhD (pictured above), professor, Infectious Disease, and vice chair for research in the University of Wisconsin–Madison Department of Medicine, is the winner of the Infectious Disease Society of America's (ISDA)'s 2019 Oswald Avery Award for Early Achievement. 

This honor recognizes members or fellows of IDSA age 45 or younger who have demonstrated outstanding achievements in an area of infectious diseases. The award is based on overall achievement, not usually a single study.
Dr. Safdar is an internationally recognized leader in healthcare-associated infection prevention research. She uses multidisciplinary approaches, including human factors ergonomics, mathematical modeling, clinical trials, implementation science, and bench-based microbiome research to tackle C. difficile infection prevention comprehensively. Her transformative and innovative work has changed the paradigm for effective C. difficile prevention in many healthcare systems and has been incorporated into national guidelines.
Dr. Safdar has created a network of healthcare facilities that participate in the active adoption, evaluation, and dissemination of research findings. Her contributions to implementation science have resulted in greater adoption of evidence-based practices for infection prevention, narrowing the gap between evidence generation and practice.
A leading authority on systems engineering approaches to infection prevention, Dr. Safdar has received a Presidential Early Career Award for Scientists and Engineers—the highest honor bestowed by the U.S. government on outstanding scientists and engineers beginning their independent careers—and a National Institutes of Health Director's New Innovator Award, given to highly creative investigators. 
In addition to her roles at the Department of Medicine, Dr. Safdar is the medical director of infection control at UW Hospital and Clinics, the associate chief of staff for research at the William S. Middleton Memorial Veterans Hospital and an active clinician.
Resources