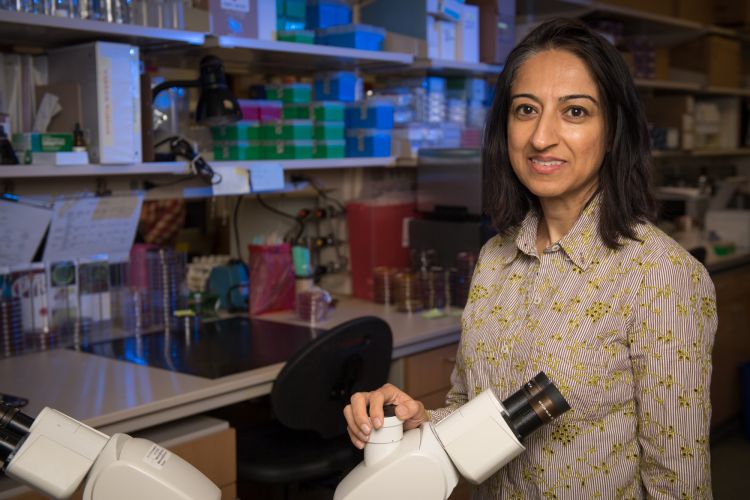 Nasia Safdar, MD, PhD, professor, Infectious Disease, and vice chair for research, Department of Medicine, was named a 2020 winner of the Wisconsin Academy Fellows Award.
Established by the Academy in 1982, the award recognizes educators, researchers, mentors, artists, and civic or business leaders from across Wisconsin who have made substantial contributions to the cultural life and welfare of our state and its people.
Winners generally demonstrate careers marked by an unusually high order of discovery; invention; technological accomplishment; creative productivity in literature, poetry, or the fine or practical arts; historical analysis; legal or judicial interpretation; philosophical thinking; or public service.
Dr. Safdar is an internationally recognized leader in healthcare-associated infection prevention research. She has been the medical director of infection control at University of Wisconsin Hospital and Clinics since 2009, and is the associate chief of staff for research at the William S. Middleton VA Hospital.
She focuses on healthcare-associated infections (HAI), particularly in the acute care setting, and she believes that many HAIs can be prevented with adherence to known best practices.
Her research focuses on the evaluation of novel and innovative strategies for prevention of HAI. She leads the fecal bacteriotherapy program at University Hospital and is the principal investigator of a current ongoing VA-funded trial of probiotics for reducing HAI. 
Dr. Safdar uses multidisciplinary approaches, including human factors ergonomics, mathematical modeling, clinical trials, implementation science, and bench-based microbiome research to tackle infection prevention comprehensively. Her transformative and innovative federally funded work has changed the paradigm for effective infection prevention in many healthcare systems and has been incorporated into national guidelines.
Dr. Safdar will receive her award at an April 17, 2020, celebration hosted by the Wisconsin Academy at the Wisconsin Historical Society in Madison. 
Resources