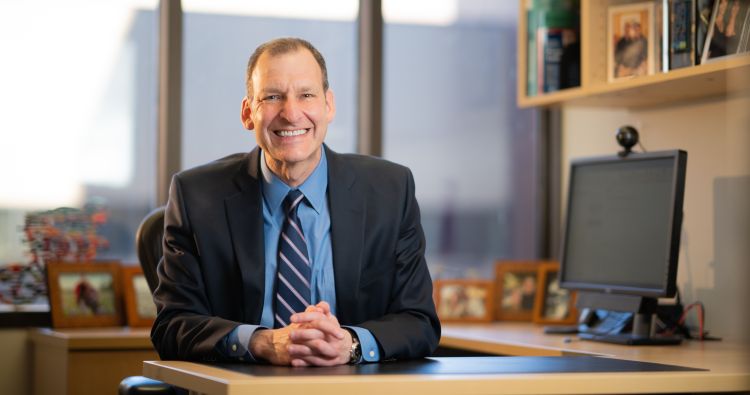 James Stein, MD, the Robert Turell Professor of Cardiovascular Research, was named Vice Chair for Faculty Development, a new position in the Department of Medicine.
In this role, Dr. Stein will oversee and optimize the faculty promotions and appointments processes and faculty mentoring programs. He also will develop, implement, and evaluate strategies to advance faculty career development.
A 25-year veteran of the department, Dr. Stein is passionate about promoting the careers of our faculty and has mentored numerous trainees who became faculty and leaders at UW-Madison and other institutions. He has served on and chaired numerous UW-Madison and UW Health committees that address faculty promotion and governance as well as education and research administration.
For his excellence and commitment to teaching and mentoring, Dr. Stein has received a number of awards, including the UW School of Medicine and Public Health Dean's Teaching Award and the UW Health Presidential Leadership Award.
A dedicated leader, Dr. Stein currently is Co-Chair of the UW-Madison Biological Sciences Division Executive Committee and is Director of the UW Health Preventive Cardiology Program. 
Dr. Stein looks forward to supporting faculty members as they advance in their careers, and is grateful for this opportunity.
"My guiding principle is that there is nothing more than people. The faculty are the department's most critical asset; everyone should be able to achieve personal and professional satisfaction in our department. I am honored to have the opportunity to be in service to my colleagues," he says.
His first piece of advice as a vice chair, "eat more kale, less salt; ride a bike."