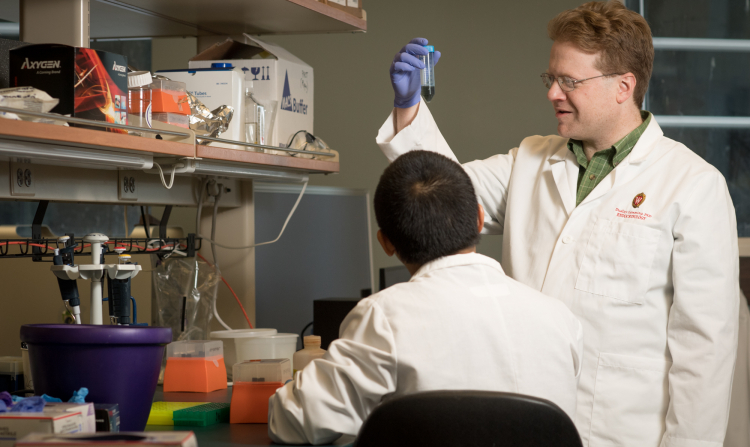 Dudley Lamming, PhD, assistant professor, Endocrinology, Diabetes and Metabolism, has been selected for the American Physiological Society (APS) Endocrinology and Metabolism Section New Investigator Award.
The award recognizes an outstanding research investigator in the early stages of his or her career. Criteria include early-career stage (within 10 years of earning one's terminal graduate degree) and demonstrating a productive, independent research program in the field of endocrinology and metabolism.
APS is a non-profit organization founded in 1887 that is devoted to fostering education, scientific research, and dissemination in the physiological sciences. The organization has more than 10,500 members and is part of the Federation of American Societies for Experimental Biology (FASEB), a coalition of 26 independent societies.
Dr. Lamming's research focuses on understanding how nutrient-responsive signaling pathways can be harnessed to promote health and longevity. The group is focused on the physiological role of a protein called mechanistic target of rapamycin (mTOR), which regulates complex cellular processes including growth, metabolism, and aging.
The award was presented during the APS annual meeting in San Diego, California on April 23, 2018.
Resources:
Photo (top): Dr. Dudley Lamming and graduate student Deyang (Charles) Yu in the Lamming laboratory. Photo credit: Clint Thayer/Department of Medicine