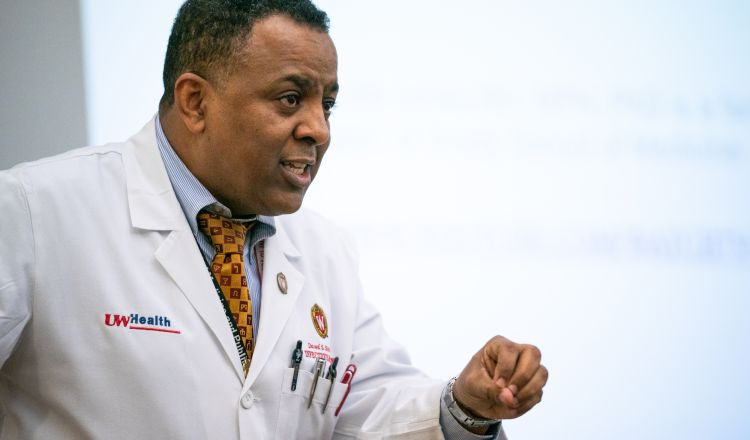 Dawd Siraj, MD, MPH, professor (CHS), Infectious Disease, has been selected for the Infectious Diseases Society of America (ISDA) 2020 Leadership Institute.
The year-long leadership training program is designed exclusively for mid- or senior-career infectious diseases and HIV specialists.
Participants will join a growing community of ascending leaders from diverse practice settings and collaborate with their peers to identify and draft a solution to a pressing leadership challenge within their place of employment.
The program begins with a live, three-day intensive investigation into personal leadership philosophy, team management practices, and professional accountability and evaluation. This year's live program will be held May 4-6, 2020, in Washington, DC. After the live program, participants attend monthly distance learning sessions for one year.
Dr. Siraj is the associate program director of the Department of Medicine's Infectious Disease Fellowship and the director of the internal medicine residency program's Global Heath Pathway. He is also the director of the UW Health Travel Clinic.