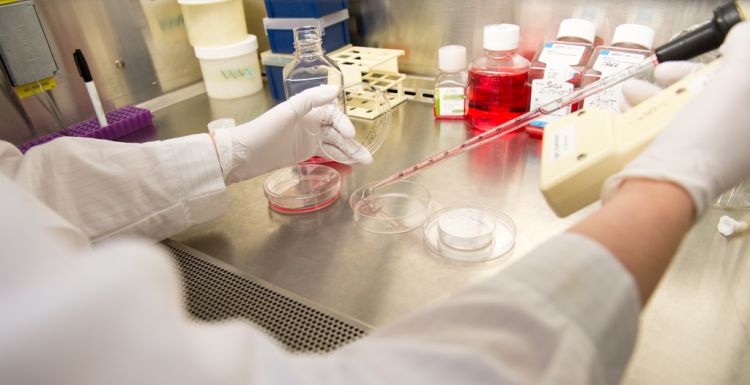 Department of Medicine research faculty and staff will lead seven new research projects recently funded by the 2019 UW Institute for Clinical and Translational Research Pilot Awards program.
The program encourages early-stage investigators to pursue preliminary data for larger studies, supports innovative directions in clinical and translational research, and promotes research that addresses health disparities and advances health equity. This year, the program distributed 26 pilot awards for a total of $1.3 million.
The seven awards to Department of Medicine faculty and staff (who appear in bold) are listed below. 
ROMKs Role in Cardio-Protection and Ischemic Heart Disease 
PI: Mohun Ramratnam, MD, assistant professor (CHS), Cardiovascular Medicine
Collaborators: Jon Makielski, MD, professor, Cardiovascular Medicine; Timothy Hacker, PhD, director, UW Stem Cell and Regenerative Medicine Center Cardiovascular Physiology Core Facility; Ravi Vaidyanathan, PhD, associate scientist, Cardiovascular Medicine
Co-targeting PRMT5 and AKT in diffuse large B cell lymphoma
PI: Lixin Rui, PhD, associate professor, Hematology, Medical Oncology and Palliative Care
Collaborator: Wei Xu, PhD, professor, McArdle Laboratory for Cancer Research 
*Co-Funding: University of Wisconsin Carbone Cancer Center
Transient Reprogramming to Activate Cardiomyocyte Proliferation
PIs: Timothy Kamp, MD, PhD, professor, Cardiovascular Medicine, and director, UW Stem Cell and Regenerative Medicine Center; Patrick Hsieh, MD, PhD, visiting professor, Cardiovascular Medicine
*Co-Funding: UW–Madison Stem Cell and Regenerative Medicine Center
A Single-Cell Protein Quantification Method for Immunotherapy Biomarkers
Steppin' for Balance – A Falls Risk Reduction Program
PIs: Maria Mora Pinzon, MD, MS, assistant scientist, Geriatrics and Gerontology; Jane Mahoney, MD,professor, Geriatrics and Gerontology
Academic Collaborators: Kristy Hallisy, PT, DSC, assistant professor, Physical Therapy; Ronald Gangnon, PhD, professor, Population Health Sciences and Biostatistics and Medical Informatics
UW Program Partners: Community Academic Aging Research Network 
Community Collaborators: Safe Communities of Dane County
Investigating the Impact of Incarceration on Cancer: A Novel Collaboration Between the Institute for Research on Poverty and the UW School of Medicine and Public Health
PI: Farah Kaiksow, MD, MPP, assistant professor, Hospital Medicine
Academic Collaborators:Noelle LoConte, MD, associate professor, Hematology, Medical Oncology and Palliative Care; Amy Trentham-Dietz, PhD, professor, Population Health Sciences; Lawrence Berger, MSW, PhD, professor, Social Work, and director, Institute for Research on Poverty
UW Program Partners: Institute for Research on Poverty 
Community Collaborators: Nehemiah Center for Urban Leadership Development
Evaluation of Reach, Implementation, and Maintenance of Wisconsin Tobacco Quit Line eReferral
PI: Danielle McCarthy, PhD, associate professor, General Internal Medicine, and associate director of research, UW Center for Tobacco Research and Intervention 
Academic Collaborators: Michael Fiore, MD, MPH, MBA, professor, General Internal Medicine, and director, UW Center for Tobacco Research and Intervention; Nayoung Kim, research associate, General Internal Medicine and UW Center for Tobacco Research and Intervention
UW Program Partner: UW Center for Tobacco Research and Intervention 
Community Collaborators: Gundersen Health System, LaCrosse; Ascension Wisconsin, Milwaukee Co