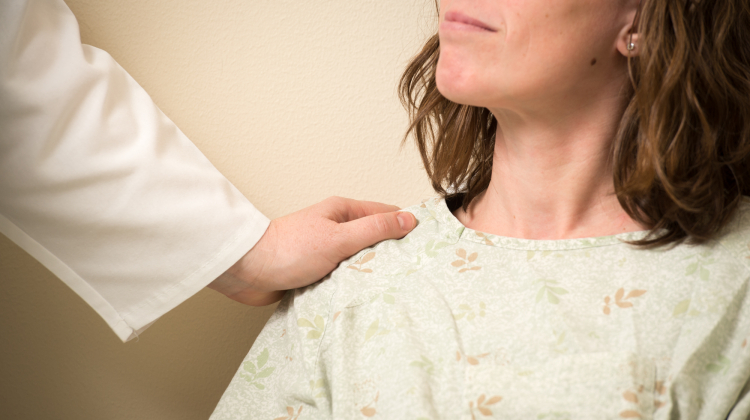 Every year, UW Health recognizes the physicians, advanced practice providers, and clinic teams who demonstrate the highest levels of patient experience excellence in an ambulatory setting as recognized by their patients through patient survey data.
Outstanding frontline staff are also honored with patient experience awards, following a nomination and evaluation process.
Starting in 2018, based on provider/staff feedback, winners were presented with their awards at their local (departmental) levels. Faculty awardees, based on 2017 patient survey data, were recognized at division meetings and the Department of Medicine Faculty Dinner on October 3, 2018.
Current and former faculty members who received 2018 UW Health Patient and Family Experience Provider Champion Awards are listed below, along with their division affiliation:
Joan Addington-White, MD - formerly with General Internal Medicine
Christie Bartels, MD - Rheumatology
Mark Benson, MD - Gastroenterology and Hepatology
David Ciske, MD - General Internal Medicine
Dustin Deming, MD - Hematology, Medical Oncology and Palliative Care
Diane Elson, MD - Endocrinology, Diabetes and Metabolism
Greg Gauthier, MD - Infectious Disease
Lisa Grant, DO - General Internal Medicine
Emily Guerard, MD - formerly with Hematology, Medical Oncology and Palliative Care
Juanita Halls, MD - General Internal Medicine
Mohamed Hamdan, MD, MBA - Cardiovascular Medicine
David Hei, MD - Hematology, Medical Oncology and Palliative Care
Lisa Kaufman, MD - General Internal Medicine
Annie Kelly, MD - Cardiovascular Medicine
Kelly Lavin, MD - General Internal Medicine
John McCartney, MD - Allergy, Pulmonary and Critical Care Medicine
Mark Moss, MD - Allergy, Pulmonary and Critical Care Medicine
Richard Page, MD - formerly with Administration/Cardiovascular Medicine
Thomas Puchner, MD - Allergy, Pulmonary and Critical Care Medicine
Pamela Ryan, MD - General Internal Medicine
Miriam Shelef, MD, PhD - Rheumatology
Jeremy Smith, MD - General Internal Medicine
Amy Stella, MD - Hematology, Medical Oncology and Palliative Care
Anne Traynor, MD - Hematology, Medical Oncology and Palliative Care
Elizabeth Trowbridge, MD - General Internal Medicine