Department of Medicine Education Day 2020
Thank you to all who joined us for the 5th annual Department of Medicine Education Day. It was wonderful to come together for a day of learning and discussion with an inspiring group of educators.  Please enjoy these photos from the event, and a few testimonials from participants who attended the learning sessions.
Image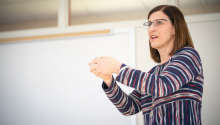 "Is this Learner Mistreatment? Using Standardized Videos to Elicit Perspective," by Christie Seibert, MD
"This was a very good session, and I appreciated the ambiguity in some of the videos and how we unpacked it as a group. I think this is very important work. Thanks for sharing with us today. We are fortunate to live in a time when we are encouraged (and then supported) to speak up, and given a way to do it."
 
Image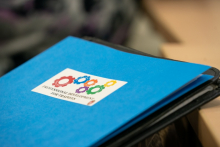 "Building a Fellow Directed Professional Development Series; A Covert Accreditation Activity," by Rachel Filipiak, Danielle Hepting, Debra Swann, and Jami Simpson
"Great session! Really highlighted what a wonderful group of coordinators we have in the DOM."
 
Image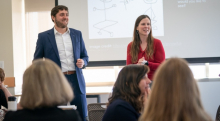 "Teaching Well-being: Sewing and Cultivating the Seeds as an Educator," by Mariah Quinn, MD, and Adam Gepner, MD
"This was wonderful. I now have so many good examples to take back with me of things I can easily implement to promote well-being. I love the "call home" practice. Focusing on what is good as a group is so effective. Thank you."
 
Image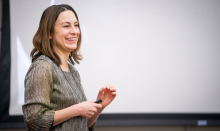 "Medical Education Success: One Step at a Time, Together," by Sara Johnson, MD
"I loved the reminder to identify what success means to our projects. I enjoyed that the talk was light, in that it didn't offer studies and research, but instead a person's singular experience in starting with an idea, working through the doubt, and then finishing with a successful outcome. Her talk inspired me to 'Get it out there.'"
 
Image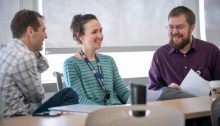 Overall DOM Education Day
"Very well organized, great topics, great presentations, and excellent community that engaged in the topics and sessions. Well done!"
 
More photos from Medical Education Day
Image
Image
Image
Image
Image
Image