Farah Acher Kaiksow, MD, MPP | Caring for the Aging Incarcerated Population
Farah Acher Kaiksow, MD, MPP, is a hospital medicine clinician and health equity researcher. Her specific area of expertise is at the intersection of incarceration and health, with a focus on the impact of hospitalizations on the rapidly growing population of older incarcerated adults.
Image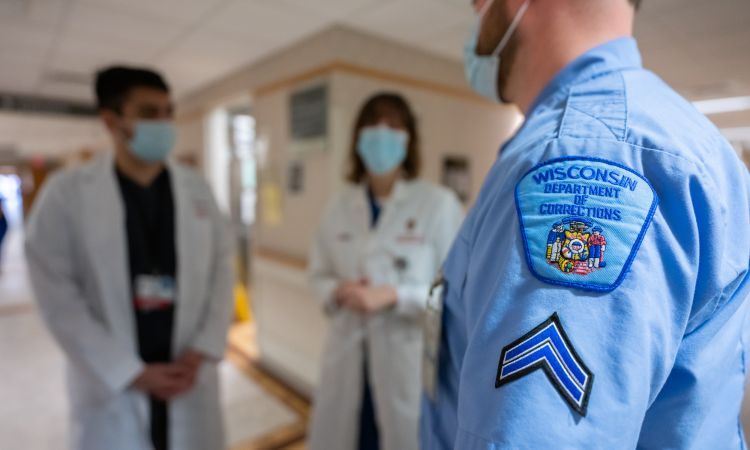 Reducing the Risks of Hospitalization for Older Incarcerated Adults
Dr. Kaiksow's research studies the impact of incarceration-specific care processes on older incarcerated adults.
Hospitalizations are high-risk events that can cause functional and cognitive decline, especially for older adults. 
At the same time, the incarcerated population is aging. As of 2019, more than 21% of incarcerated adults in the U.S. – nearly 300,000 people – were 50 years or older, ​and the population continues to grow. As this demographic shift happens, more incarcerated adults will require hospitalization. 
People who are incarcerated are more likely to be from racial and ethnic minoritized groups and of lower socioeconomic status. They face higher rates of mental health conditions and cognitive impairment than individuals who are not incarcerated. Incarceration is also associated with accelerated aging, with one study estimating that every year spent in prison shortens an individual's lifespan by two years. 
Some incarceration-specific inpatient care practices – such as shackling and limiting social interactions – are likely to worsen the impact of hospitalizations on older incarcerated adults.
Dr. Kaiksow's work aims to reduce the risks of hospitalization on this already vulnerable population.
Image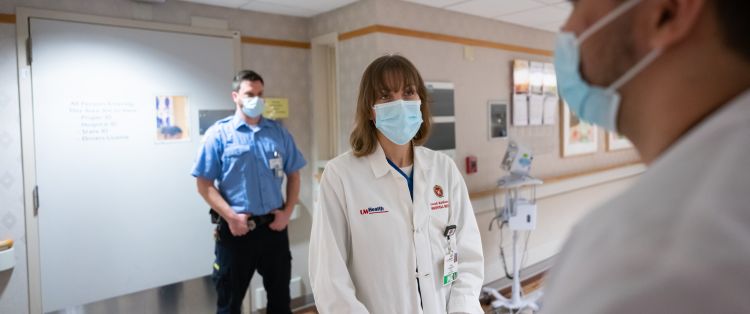 Identification of Delirium in Older Adults who are Hospitalized While Incarcerated
Identification of delirium in the hospital is poor. Given the challenges associated with providing care to adults who are hospitalized while incarcerated, there is good reason to suspect that identification in this population is even worse.
At the same time, older incarcerated adults likely face higher risk of delirium given their baseline poor health.
The goal of this study is to compare the rates of delirium identification between incarcerated and nonincarcerated adults, adjusting for known risk factors and overall health.
The Costs of Our Aging Incarcerated Population
Very little data exists on the costs of inpatient care for adults who are hospitalized while incarcerated.
This study aims to provide preliminary data on this question, including a specific description of the costs of caring for older patients.
Funding Support
Dr. Kaiksow's work has been funded by the University of Wisconsin Institute for Clinical and Translational Research.