Clinical Excellence and Recognized Leadership
Recognized Multidisciplinary Expertise
Our division, which includes faculty trained in medicine-pediatrics and family medicine, has expanded fourfold since 2010. As "expert generalists," physicians from all over the region contact us to determine appropriate next steps for patients who may need inpatient care.
Image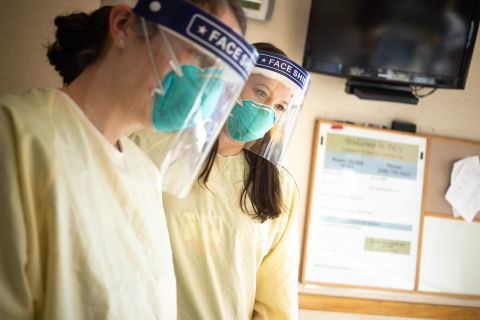 Comprehensive Admission, Attending and Procedure Services
With strong clinical support from advance practice providers, we oversee admissions for most medical subspecialties, lead a 24/7 acute care hospital medicine service and general medicine consult service, and attend on the flagship teaching service for medical students and internal medicine residents. Through our procedure service, we provide ultrasound-guided thoracentesis, paracentesis and lumbar punctures right at the bedside.
Image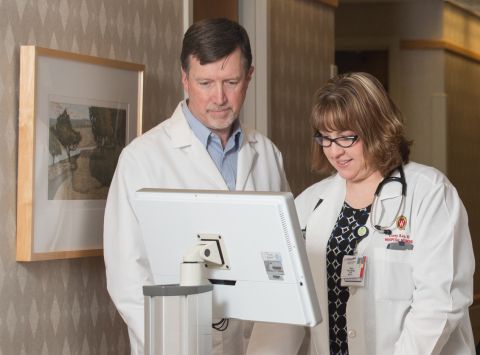 Leadership During COVID-19 and Beyond
In the early days of the COVID-19 pandemic, we led surge plan efforts in close collaboration with the critical care team and UW Health leadership, ultimately establishing eight new hospitalist services to meet demand. Our faculty also play key hospital administration roles, serving as the medical value director, advisors for utilization review, and the associate chief medical information officer.
Image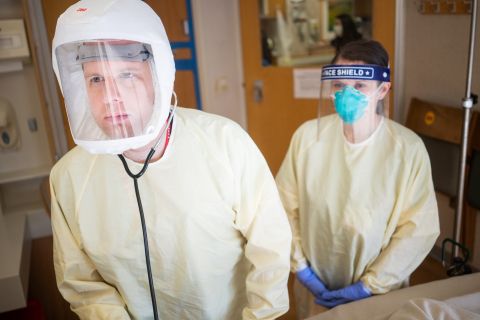 A New Role in Clinical Research
Our faculty recently led participation in a COVID-19–related clinical trial. Building on that success, we are now forming a clinical trials group to help increase patient participation in clinical trials.
Image