Image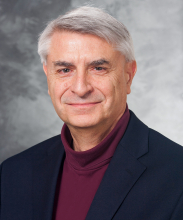 Maintaining Independence and Quality of Life in Older Adults
Our goal is to prevent fractures, thereby maintaining independence and quality of life in older adults through education, research and clinical care. We are dedicated to providing accurate, cutting edge information about osteoporosis, sarcopenia and fracture risk reduction to the general public. Under the direction of Dr. Neil Binkley, the program actively participates in clinical research studies.
Research projects in Dr. Binkley's lab include evaluating ways to improve osteoporosis diagnosis, fracture risk assessment and identify sarcopenia (age-related loss of muscle mass and function). Many of our studies investigate the role of nutrition, medication or exercise on bone and muscle health and physical function.
Diagnosis: A goal of the Research Program is to help improve how osteoporosis is diagnosed, how sarcopenia is identified, and how an individual's fracture risk is best determined.
Nutrition: Inadequate nutrition contributes to bone and muscle loss with age and thus are modifiable factors that contribute to impaired physical function, falls and fractures. We are actively involved in studies that will likely advance the laboratory measurement of vitamin D metabolites and evaluating if vitamin D supplementation affects musculoskeletal health.
Treatment: The UW Osteoporosis Research Program conducts clinical studies that examine new and existing osteoporosis medications. We are involved in early medication trials to maintain and improve physical function.
Active Research Projects:
Evaluation of the prevalence of low bone density in patients planning elective total knee arthroplasty
Use of an anabolic osteoporosis treatment in men
Prevention study to reduce bone lost after total knee arthroplasty in patients with osteoporosis
Comparator study of a new dosage form of osteoporosis treatment
Developing technique to evaluate bone density at the shoulder