The University of Wisconsin Atherosclerosis Imaging Research Fellowship is designed for physicians who have completed their internal medicine residency and/or cardiology fellowship, and who wish to pursue clinical research training in cardiology and/or preventive cardiology with a goal of becoming an academic clinical investigator.
Curriculum
The fellowship focuses on arterial imaging and preventive cardiology. We provide hands-on and classroom training in clinical research techniques, and clinical training in a multidisciplinary preventive cardiology clinic and/or a general cardiology clinic. 
The fellowship lasts one to two years, depending on the fellow's needs, performance, and availability of funding. 
How to Apply
This competitive fellowship is funded by a National Institutes of Health T32 Award through the University of Wisconsin Cardiovascular Research Center and other sources. Position availability is contingent on funding and qualifications. The salary is at the appropriate PGY level.
For more information, contact UW AIRP Director Dr. James Stein.
Image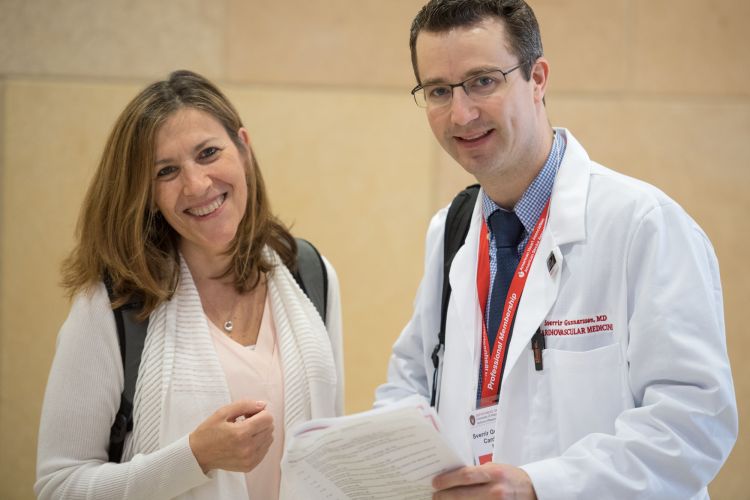 Graduate Success
| | |
| --- | --- |
| 2021-2022 | Christina M. Hughey, MD |
| 2018-2019 | Kelly M. T. Schmidt, MD |
| 2015–2016 | Cecile King, MD |
| 2012–2013 | Adam D. Gepner, MD |
| 2010–2011, 2013–2014 | Matthew C. Tattersall, DO |
| 2008–2009 | Linda Gossett, MD |
| 2006–2008 | Claudia E. Korcarz, DVM |
| 2005–2007, 2009–2010 | Heather M. Johnson, MD |
| 2004–2005 | Wendy S. Tzou, MD |
| 2002–2003 | Maureen E. Mays, MD, MS |