Amish N. Raval, MD | Clinical-Translational Regenerative Medicine for Patients with Advanced Cardiovascular Disease
Image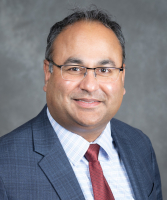 Amish N. Raval, MD, is a full-tenured professor of medicine and biomedical engineering and senior interventional cardiologist who evaluates novel cardiovascular regenerative medicine therapies. His team uses stem cells, gene transfer agents and extracellular matrices to develop improved biologic delivery methods and durable treatments for patients with advanced heart disease.
Minimally Invasive Treatments for Ischemic and Structural Heart Disease
Conventional treatments for ischemic heart disease include coronary artery revascularization, pharmaceuticals and exercise to prevent disease progression, reduce symptoms and improve quality of life.
However, many patients are not candidates for these therapies, do not tolerate them or fail them. The field of cardiovascular regenerative medicine has emerged with the promise of fundamentally restoring damaged heart tissue to health.
Dr. Raval's team is currently developing innovative treatments that utilize stem cells and unique biomaterials that can be delivered minimally invasively using catheters to patients with advanced ischemic and structural heart disease.
As the director of clinical cardiovascular research, Dr. Raval has over 20 years of experience leading cutting-edge cardiac regenerative medicine clinical trials at the University of Wisconsin-Madison and nationally. His laboratory has expertise in therapeutic cell characterization, transcatheter delivery and interventional imaging, cardiac biomaterials, small/large animal cardiovascular disease models, federal regulatory requirements for biologics therapies and the design and execution of Phase I, II, and III clinical trials. 
Image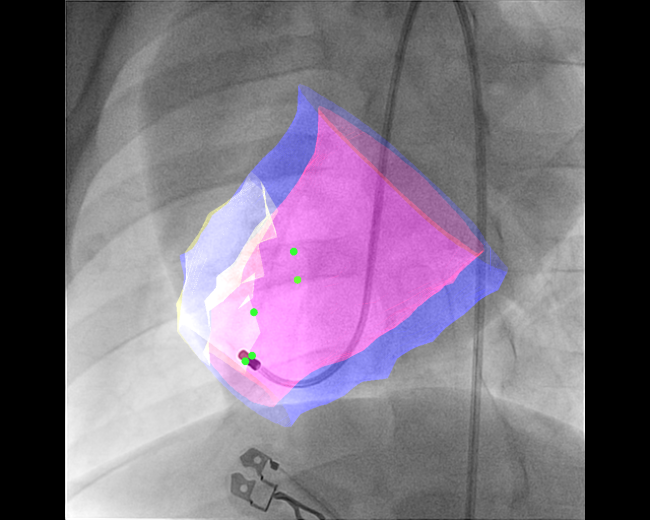 Active Projects
Developing a Novel Cardiac Fibroblast Derived Extracellular Matrix to Boost Therapeutic Stem Cell Retention and Induce Cardiac Repair 

The Raval lab discovered a novel and therapeutically potent biomaterial derived from high-density culture of human primary cardiac fibroblasts. This versatile biomaterial has unique anti-inflammatory, pro-angiogenic properties that can also be used to enhance the retention and functional performance of stem cells when delivered in tandem into the ischemic heart and ischemic limb animal models. Human trials are planned in the near future to further evaluate this exciting technology.

Developing an Interventional Imaging Platform to Accurately Deliver Therapeutic Agents Into the Infarct and Infarct Border Zone

Intravenous, intracoronary and transcoronary sinus infusion of stem cells and other biologic agents is associated with very low cell retention, which translates into low in situ cell dose. Intramyocardial injections from the outside of the heart requires an open chest, which adds considerable morbidity and is impractical for advanced heart failure patients.

Transendocardial injection, in which a steerable, needle-tipped catheter is steered within the ventricle to administer therapies to target areas, is far more appealing, but his approach requires robust image guidance.

The Raval lab is developing multi-modality 3D image fusion approaches to provide accurate roadmap images of the heart for accurate and safe transendocardial injections.

Remuscularizing the Infarcted Heart with Committed Cardiac Progenitors (Stem Cells) and Cardiomyocytes

Currently, there are no therapies that can replenish lost cardiomyocytes and cellular architecture in the infarct zone, in patients with heart failure following large myocardial infarction.

The Raval lab is collaborating with others to investigate the safety and therapeutic benefits of transendocardial injection of genetically edited cells directed to heart cells in our well-developed large animal ischemic heart failure model.