Adam D. Gepner, MD | Improving Cardiovascular Health in Older Adults
Image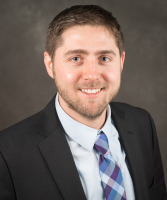 Adam D. Gepner, MD, is a VA-funded physician-scientist with expertise in advanced imaging of the cardiovascular system with a focus on understanding and improving cardiovascular health in older adults. His research is translational and clinical and uses novel non-invasive techniques to diagnose and personalize treatment plans for common cardiovascular conditions that impact millions of older adults.
Dr. Gepner's Faculty Biography
Personalizing Hypertension Care
Hypertension is a major modifiable risk factor that is diagnosed in nearly half of US adults. In the VA health system, one-third of Veterans have a diagnosis of hypertension and up to 70 percent of those patients have suboptimal blood pressure control. Hypertension is closely linked with arterial stiffness and can lead to the development of functional limitations and major adverse cardiovascular events, including heart failure.
Dr. Gepner and his team are actively pursuing novel non-invasive diagnostic tests to personalize hypertension care and more readily and rapidly diagnose heart failure with preserved ejection fraction (HFpEF) in older individuals who are at the highest risk for CVD events.
His team is challenging the existing dogma that blood pressure and diastolic function parameters are best measured at rest and applying these principles to easily and non-invasively improve diagnosis, treatment goals, and quality of life in an older at-risk population.
Image

Research Team
Amy Hein, MS, lab manager, William S. Middleton Memorial VA Hospital, Madison, WI
Ryan J. Pewowaruk, PhD, research associate, UW SMPH Cardiovascular Research Center
Active Projects
Assessing Functional Arterial Stiffness in Older Veterans (FAST VETs) Study

Many older Veterans have suboptimally controlled blood pressure (BP), in part because of inconsistent guideline recommendations for BP treatment goals and fear of side effects from pharmacotherapy. We are evaluating a non-invasive arterial stress test that evaluates dynamic arterial stiffness in older hypertensive Veterans could determine who will better tolerate more aggressive BP goals, minimizing CVD events with fewer adverse side effects.

Assessing Heart Failure With a Simplified Non-Invasive Assessment (SIMPLIFY) Study

Reliable, rapid, clinic-based diagnostic tools to assess shortness of breath due to heart failure with preserved ejection fraction (HFpEF) are not readily available for use in an office setting. We are testing a simple novel, non-invasive method of differentiating HFpEF from non-cardiac deconditioning using a passive leg raise to rapidly assess shortness of breath in a clinic or office setting.
Image

Publications
Pewowaruk RJ, Tedla Y, Korcarz CE, Tattersall MC, Stein JH, Chesler NC, Gepner AD. Carotid Artery Stiffening With Aging: Structural Versus Load-Dependent Mechanisms in MESA (the Multi-Ethnic Study of Atherosclerosis). Hypertension. 2021 Nov 15:HYPERTENSIONAHA12118444. doi: 10.1161/HYPERTENSIONAHA.121.18444. Online ahead of print. PMID: 34775788
Gepner AD, Lazar K, Hulle CV, Korcarz CE, Asthana S, Carlsson CM. Effects of Simvastatin on Augmentation Index Are Transient: Outcomes From a Randomized Controlled Trial. J Am Heart Assoc. 2019 Oct 15;8(20):e009792. doi: 10.1161/JAHA.118.009792. Epub 2019 Oct 12. PMID: 31607205 Free PMC article. Clinical Trial.
Gepner AD, McClelland RL, Korcarz CE, Young R, Kaufman JD, Mitchell CC, Stein JH. Carotid artery displacement and cardiovascular disease risk in the Multi-Ethnic Study of Atherosclerosis. Vasc Med. 2019 Oct;24(5):405-413. doi: 10.1177/1358863X19853362. Epub 2019 Jun 13. PMID: 31195916
View Dr. Gepner's publications on NCBI My Bibliography.
Positions Available
We are actively seeking Research Associate (post-doctoral) candidates with a background in Biomedical Engineering, Physiology, Kinesiology or a closely related field. 
If you are interested in joining our team, please send your CV and a brief description of your research experience and interests to Dr. Gepner at agepner@medicine.wisc.edu. 
Image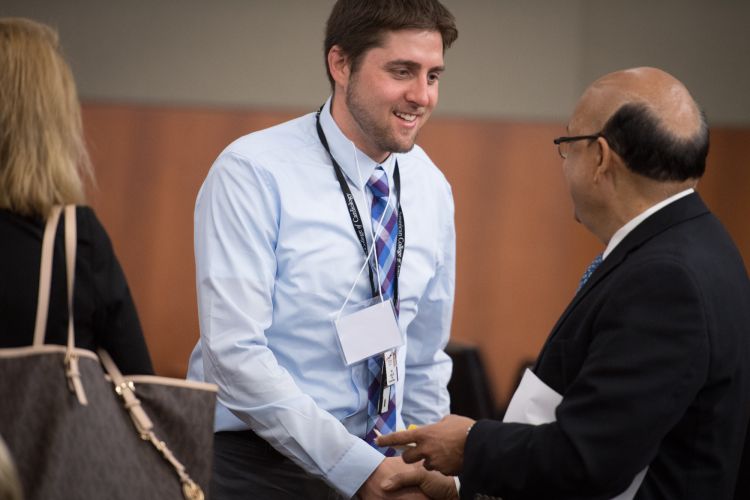 Funding Support
Dr. Gepner is funded by a VA Clinical Science Career Development Award.
Make a Gift
Help support our research by making a gift to support VA research through CARES or non-VA research through the University of Wisconsin Cardiovascular Research Center Fund.